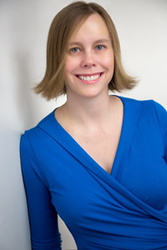 Dr. Kasten is an enthusiastic veterinarian with combined experience in equine and companion animal veterinary care.
Fort Worth, TX (PRWEB) August 30, 2017
Tomlyn® (http://www.Tomlyn.com) is pleased to announce Jennifer Kasten, DVM, as their newest resident veterinarian. Dr. Kasten received her DVM from The Ohio State University. After graduating veterinary school she completed an internship at Peterson and Smith Equine Hospital and worked as a resident in anesthesiology at North Carolina State University. She was previously an Interactive Medical Editor at Clinician's Brief and Consultant at Multi Radiance Medical. She is a current member of the American Veterinary Medical Association (AVMA) and the Cincinnati Veterinary Medical Association (CVMA).
"Tomlyn is thrilled to welcome Dr. Kasten to the team," says Tabitha Cromer, marketing manager at Tomlyn. "She is an enthusiastic veterinarian with combined experience in both equine and companion animal veterinary care, which fits in well with Tomlyn's product offerings and goals as a brand."
As a resident veterinarian for Tomlyn, Dr. Kasten will provide support to the sales and marketing teams, which includes contributing to the brand's monthly Facebook Live events, offering pet owners informational advice, answering media queries, writing online content for Tomlyn's website, and offering product training, among other duties.
About Tomlyn®:
Tomlyn®, an animal health and wellness company founded in 1976, carries a complete line of scientifically developed, veterinarian-approved animal health products. The company's wide selection of product categories range from immune support, vitamins, digestive support and hairball remedies, to joint and hip support, calming aids and sanitizers. Tomlyn has expanded into the equine and bovine industry most recently with the EPIC® line and now the addition of three new Equistro® equine health supplements. Tomlyn is owned by the eighth-largest veterinary pharmaceutical company in the world.