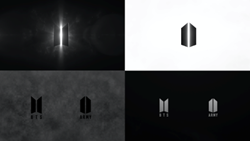 NEW YORK, NY (PRWEB) August 29, 2017
Pop Superstars BTS Preparing For Release Of Love Yourself: "Her" On September 18, 2017
Record Available For Pre-Order Via Amazon.com For The First Time In North America
https://www.amazon.com/dp/B074YCSNT4
Album Package Includes Stickers, Mini-Book And Other Fan Exclusives
BTS Planning For 2017/2018 Worldwide Onslaught With Performances, Social Media Exclusives And More.
In a move sure to make their North American fans happy, pop super-novas BTS today announced they have made their new LP available for pre-order exclusively via Amazon.com. https://www.amazon.com/dp/B074YCSNT4
The pre-order link for LOVE YOURSELF: "Her" is one of the most hotly anticipated album releases for the last quarter of 2017. The LP contains exciting fan features including stickers, a 20 page mini-book and other surprises.
BTS fandom, ARMY is already tweeting about the new collection which will be officially released on September 18, 2017.
Earlier this month, BTS released a series of photos, videos and other teasers that have fans buzzing about the new coming record. #LOVE_YOURSELF has trended worldwide at least three times since the release of the first posters and videos mid month.
This HER Highlight Reel (https://youtu.be/Oj-zYDbw1Co) is one of the most popular videos about the release and is already at almost 6 Million views since its release.
The digital release of LOVE YOURSELF: "Her" will also be available in digital form via iTunes and SPOTIFY upon its release.
DETAILS:

Release Date : 2017.09.18. 5AM (EST)
1 CD (Random) + 100p Photobook + 20p Minibook + Photocard
(Random 1 Photocard out of 28 + 1 Special photocard in limited quantity) + Special Stickers

The package comes with Folded Poster
Will be officially counted for Hanteo/Gaon/Billboard Chart
2017 was a big year for BTS worldwide but especially in the United States where their impact on the pop world has been talked about in media outlets from Rolling Stone to Billboard:
In July, Rolling Stone.com featured BTS in their "Ten Bands You Need to Know NOW" http://www.rollingstone.com/music/lists/10-new-artists-you-need-to-know-july-2017-w491865/bts-w491866 and in
Billboard: http://www.billboard.com/articles/columns/k-town/7941803/bts-new-album-love-yourself-her-release-date
US media has taken a shine to the band as they toured the US earlier in the year on their sold out tour. New York Times, Teen Vogue, Dazed and other outlets are calling BTS the "k-pop band to watch."
In May, BTS took home their first US Award, winning Top Social Artist at the Billboard Music Awards as fans screamed their approval.
2017/2018 is poised to continue the upward growth of these seven talented artists hailing from Korea.
CONTACT:
Eshy Gazit, North American Partner for BTS
Eshy(at)gramophone.media
FOR PRESS INQUIRIES:
Ellyn Solis, Ellyn(at)ei-pr.com
Samantha Alaimo, Samantha(at)gramophone.media