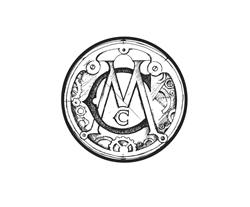 "Great Course! I appreciated the chance to taste a number of gins I otherwise wouldn't have been exposed to and enjoyed seeing the very impressive distillery." – Joe Thompson
Frederick, Maryland (PRWEB) August 30, 2017
McClintock Distilling has launched a full classroom distilling program to start this fall which will include workshops, cocktail classes and make-your-own courses. The distillery has partnered with local organizations like The Common Market, Frederick Community College and The Sweet Farm to offer unique experiences and hands-on distilling opportunities. Courses range from introductory whiskey tastings to advanced comprehensive distilling classes.
Tickets to the first class went quick and sold out in 6 days. The first Make Your Own Gin Class was hosted at the distillery August 9, 2017 and was met with an overwhelming positive reaction.
"Great Course! I appreciated the chance to taste a number of gins I otherwise wouldn't have been exposed to and enjoyed seeing the very impressive distillery." – Joe Thompson
Distillery Owner, Braeden Bumpers instructed the class.
"Distilling Spirits is our passion and it is just fantastic to see so many in the community interested in it. Our mission is to educate consumers and give them the opportunity to have a hands on approach to distilling and enjoying premium spirits" – Braeden Bumpers, owner, McClintock Distilling
The current classes offered include; Gin Making 101: Botanicals and Flavors, A Dram of Whiskey Knowledge Course, Inside the Craft Cocktail Lab and the Full Immersion Distilling 101 Course. Classes range from 2 hour tasting/lecture courses to 8 hour hands-on distilling course. Courses are scheduled from October to February of 2018 and are open for enrollment now.
Learn more at http://www.mcclintockdistilling.com. If you would like more information about this topic please contact Braeden Bumpers at 202-557-9914 or email at braeden(at)mcclintockdistilling.com.
McClintock Distilling, a craft distillery located in Frederick, Maryland, offers vodka, gins, and whiskeys distilled from organic certified grains. McClintock Distilling strives to maintain a sustainable and locally sourced business with a focus on product quality, environmental impact and community betterment. McClintock Distilling is committed to bringing the McClintock experience to all of our customers through every drop. For more information please visit http://www.mcclintockdistilling.com.