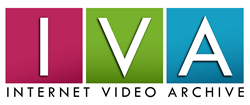 Our goal is to provide services that help our clients' development teams accelerate their time to market and conserve internal resources.
Haddon Heights, NJ (PRWEB) August 30, 2017
In a world saturated by digital entertainment, audiences crave exceptional content discovery solutions. Everyone who wants to participate in the modern entertainment eco-system must provide an exciting user interface. Building a customized discovery experience can be a complex and daunting task. Maintaining one with the most current and up to the minute data is endless and expensive with data packages running as high as $800,000 per month.
Internet Video Archive (IVA) has moved to ensure that startups and established players have low cost access to the curated data they need to create exceptional content discovery solutions. The company's intuitive suite of APIs, Entertainment Express, offers the most developer friendly way to access the highest quality movie and TV metadata, images and trailers/clips to build exciting entertainment experiences. The pricing structure is a significant challenge to existing multi-billion dollar data providers and in house data collection because the new suite of APIs offers data, images and video with packages starting as low as $250 and never higher than $12,000 per month.
Developers can access:

1.55+ million detailed metadata records for movies, TV series and TV episodes
1.65+ million images related to movies and TV content including poster art, production photos and backdrops
160,000 movie and TV trailers, clips, featurettes, interviews, etc. including language and country specific versions
1 million+ celebrity data records including birth dates, social media links, images
Movie and TV ratings
Movie showtimes and movie theatre information
Theatrical movie ticketing
Content availability on OTT platforms including Netflix, Hulu, and others
Content recommendations
Internet Video Archive's award-winning APIs are used by its clients to increase purchase of entertainment products and movie tickets as well as grow engagement rates with their audiences. Entertainment Express has been featured at numerous hackathons to help foster innovative experiences that address the challenges consumers face when trying to decide what movies or TV shows to watch.
Bob Kolo, VP of Technology, says, "Our goal is to provide services that help our clients' development teams accelerate their time to market and conserve internal resources. Entertainment Express already has hundreds of developers signed up and is entirely cloud-based and built for scalability. We offer a developer portal that has visual documentation, dozens of SDKs, as well as analytics. The APIs support the new Open API specification which reduces the implementation logic needed to work with the service."
IVA assists online publishers, retailers, MVPD/OTT operators, digital newspapers/magazines, theatre owners and consumer electronic companies in building the next generation of content discovery interfaces.
Developers can test the API for free at https://developer.iva-api.com
For more information, please visit http://www.internetvideoarchive.com or call 856-310-1981
About Internet Video Archive (IVA) - IVA is a data husbandry company, offering the world's best promotional video library, integrated with celebrity images, complete entertainment metadata, and mission critical support. IVA has been a technology pioneer in the entertainment ecosystem for over a decade, offering one of the first entertainment based APIs and one of the first companies to deliver trailers on smartphones, tablets, and connected TV's. The company's mission is to provide all the data needed via the best technologies at the lowest possible cost to power entertainment content discovery for its clients. IVA is a trusted vendor to Fortune 500 companies and start-ups around the globe.