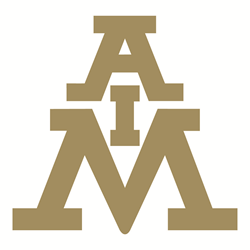 Cranston, RI USA (PRWEB) August 30, 2017
AIM Solder, a leading global manufacturer of solder assembly materials for the electronics industry, is pleased to announce its participation at FIVEL 2017, scheduled to take place on September 12th-14th, 2017 at the Escola Técnica de Eletrônica's campus in Santa Rita do Sapucaí, Brazil. AIM will highlight its full line of advanced solder materials, produced locally by Alfatec Indústria e Comércio Ltda. Visit the company in booth 62.
Over the past several years, AIM has expanded its presence and support network in Brazil. In 2016, AIM announced the addition of Alfatec Indústria e Comércio Ltda as a licensed manufacturer to meet the growing demand for AIM solder materials within the Brazilian market. Today, locally produced AIM solder paste liquid flux, bar solder, and cored and solid wire solders are available throughout Brazil. Additionally, customers rely on AIM's local sales and technical support teams in Sao Paulo and Manaus to support them in achieving their manufacturing goals.
At Fivel, AIM will highlight its revolutionary M8 solder paste, which has been formulated to address the most demanding requirements confronting today's SMT assembly market. M8 is proven to improve production yields and product quality, whether printing 0.50 area ratios or eliminating voiding on QFN and LED packages. Additionally, AIM will highlight its innovative high reliability, lead-free alloys, REL61™ and REL22™. REL61 addresses the most challenging issues with today's common lead-free alloys, specifically voiding, cost, durability and tin whiskers. REL22 has been specifically engineered as an easily processed, exceptionally durable alloy for extreme service environments. To discover all of AIM's products and services, visit the company at FIVEL for more information.
About AIM
Headquartered in Montreal, Canada, AIM Solder is a leading global manufacturer of assembly materials for the electronics industry with manufacturing, distribution and support facilities located throughout the world. AIM produces advanced solder products such as solder paste, liquid flux, cored wire, bar solder, epoxies, lead-free and halogen-free solder products, preforms, and specialty alloys such as indium and gold for a broad range of industries. A recipient of many prestigious SMT industry awards, AIM is strongly committed to innovative research and development of product and process improvement as well as providing customers with superior technical support, service and training. For more information about AIM, visit http://www.aimsolder.com.
Upcoming Events:
September 17-21, 2017 – SMTA International – Rosemont, IL
October 18-19, 2017 – SMTA Guadalajara – Guadalajara, Mexico
October 18, 2017 – SMTA Long Island – Islandia, NY