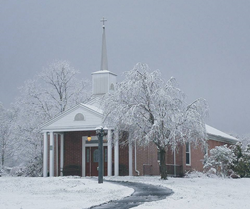 The autumn and winter seasons are incredibly beautiful times of the year to take your family gathering or small group to a quiet location in a natural setting
Petaluma, CA (PRWEB) August 31, 2017
United Camps, Conferences and Retreats (UCCR), a non-profit camp and retreat management cooperative, has announced seasonal specials to encourage groups to experience the splendors of the fall and winter months in a natural setting. The autumn and winter seasons are great opportunities for family gatherings, goal-setting meetings, quilting and scrapbooking getaways, New Year's renewal retreats, and snowy, cool weather weekends in front of the fire.
The seasonal specials typically include two nights and five meals. This year, UCCR is offering specials through February 28, 2018 at four of their camp & retreat facilities. Two sites are in California at Camp Cazadero in the Sonoma hills and Community of the Great Commission in the Sierra Nevada foothills. Clover Woods in Madrid, Iowa is offering the special as is Hartman Center in Milroy, Pennsylvania.
"The autumn and winter seasons are incredibly beautiful times of the year to take your family gathering or small group to a quiet location in a natural setting," says Laura Chamberlin, Marketing Associate at UCCR.
"Many of our retreat centers offer the options of either doing your own cooking or having the retreat staff prepare meals for you, though the specials do include a full meal package. This kind of getaway adds a more personal touch when your family or group can have exclusive use of a lodge or retreat center," says Chamberlin.
Information about UCCR's facilities can be seen on their website uccr.org or by calling the reservations department at 800.678.5102.