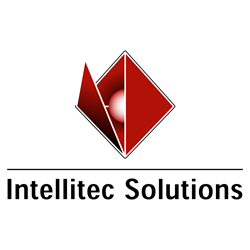 Wilmington, DE (PRWEB) August 30, 2017
Intellitec Solutions has released a new White Paper for businesses seeking information on Microsoft Dynamics 365. Geared towards small and mid-market organizations that are evaluating their current accounting system, this publication helps these companies recognize the right time to make a switch by pointing out inefficiencies their current system may be exhibiting.
The White Paper focuses on nine key points that any ERP solution must deliver, then explores how Microsoft Dynamics 365 for Financials addresses those areas. By discussing specific functionality, readers will gain a better understanding of the software market, which in turn can assist them in making an informed choice.
With nearly 30 years' experience in implementing ERP software, Intellitec Solutions has a deep background in identifying sources of conflict that some organizations may overlook. Those interested in obtaining the White Paper can visit Intellitec Solutions.
About Intellitec Solutions
Intellitec Solutions is a leading ERP and CRM provider strategically located along the influential business corridor between Washington and Philadelphia. Specializing in Dynamics GP, Dynamics SL, Dynamics 365 and Intacct, they have conducted thousands of engagements helping companies in diverse industries choose and implement software solutions to improve financial or customer relationship management. Using a proven system designed to maximize efficiency and business insight, Intellitec Solutions' team of seasoned professionals provides value-added expertise to their clients. For more information or to schedule a demo of Intacct, please visit http://www.intellitecsolutions.com or call 866-504-4357.
All company and product names mentioned herein may be trademarks of their respective owners.