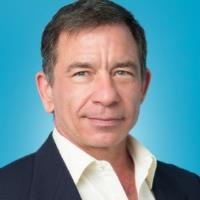 Union City, Calif., (PRWEB) August 30, 2017
Mark DeSilets, vice president of R&D at Mizuho OSI®, manufacturer of specialty surgical tables, pressure management solutions, and table specific patient care kits, will speak at the 2017 Stanford Medicine X conference. DeSilets' oral presentation, "i2OR: The Intelligent Integrated Operating Room of the Future," will take place on September 16, 2017 at 4:25 p.m.
The conference will take place at Stanford University on September 15-17, 2017. It focuses on the intersection of health and technology and explores how emerging technologies will advance the practice of medicine. DeSilets' presentation will discuss benefits of the integrated operating room and how tying OR systems into an interconnected cooperating group will help improve workflow and patient outcomes.
"Today's operating room is filled with an incredible collection of high-tech equipment designed to improve performance and patient outcomes. The challenge facing medical professionals in the operating room is that each technology system functions autonomously and therefore doesn't have the ability to connect and exchange information," said Mark DeSilets, Vice President of R&D, Mizuho OSI. "By working together, medical professionals and medical device designers can offer ways for devices to share information with one another to improve patient care. I look forward to sharing my vision for how we can integrate the OR and patient experiences cohesively."
About Mizuho OSI
Mizuho OSI® is a U.S.-based company and the leader in the markets for specialty surgery and patient positioning. The company's portfolio includes specialty surgical tables for procedure-specific approaches that improves patient outcomes in spine and orthopedic surgeries and a range of general surgical tables along with disposable and reusable surgical patient care products. Mizuho OSI products are sold direct in the U.S. and Germany, and by the Mizuho Corporation in Japan. Both companies sell their products and solutions worldwide through authorized international distributors. Mizuho OSI is a wholly owned subsidiary of Mizuho Corporation located in Tokyo, Japan, a leading surgical table manufacturer in Asia. The Mizuho Group also includes Trilux Medical®, a subsidiary of Mizuho OSI. Trilux Medical is a provider and manufacturer of surgical lights, surgical pendants, operating room patient integration, video management systems, and turn-key operating room solutions. Trilux Medical products and solutions are sold direct in Germany and worldwide through authorized international distributors. More information is available at http://www.mizuhosi.com