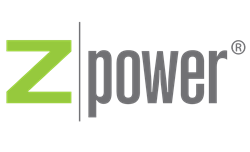 Camarillo, Calif. (PRWEB) August 31, 2017
ZPower, the world's only developer of rechargeable, silver-zinc microbatteries, has chosen three finalists for its first ever Battery Bowl Design Challenge, an undergraduate engineering competition where qualifying applicants develop and prototype a product or device that makes the best use of ZPower's rechargeable microbattery technology. The winning team will take home $25,000.
The three finalists will present their designs to the judges at ZPower's headquarters in Camarillo, California, on September 7, and the winner will be announced that evening at the Awards Dinner. The product/device finalists are as follows:
Arduino IDE MicroRover
Tyler Albright, David Benney, Hans Brummerstedt, Cristian Paz, Nathan Wemple
University of New Mexico
Glucoband (continuous, non-invasive glucose monitoring)
Lu Yin, Thomas Dawkins, Kay Mengiia Lyu
University of California, San Diego
Handsk e. (spasticity evaluation glove)
Quyen Hoang, Carl Demolder
University of California, San Diego
ZPower silver-zinc rechargeable microbatteries provide the highest energy density for their size compared to other rechargeable options, and they are capable of hundreds of recharges throughout their lifetime without significant loss of energy. They are also recyclable, non-toxic and non-flammable.
"With this competition, burgeoning engineers became aware of ZPower batteries, their capabilities and the potential they represent in new product design," said Ross Dueber, ZPower President and CEO. "The engineering students of today are the innovators and technology disruptors of tomorrow. We are disruptors ourselves, and we want to support the spirit of innovation and provide the types of challenges that will result in creative, forward-facing design."
To learn more about ZPower batteries, visit http://www.zpowerbattery.com.
About ZPower, LLC
ZPower, with headquarters and manufacturing facility in Camarillo, California, is a leader in the development of rechargeable silver-zinc batteries for microbattery applications. ZPower batteries deliver unmatched performance, improve user experience and are better for the environment. ZPower is ISO13485:2016 and ISO 9001:2008 certified, and its facility and devices are registered with the FDA. For more information, visit http://www.zpowerbattery.com.