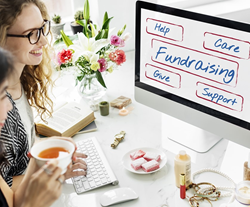 Hoboken, New Jersey (PRWEB) August 31, 2017
A NYC area IT consultant and MSP shows how nonprofit organizations can cost-effectively keep up with rapid changes in technology in a new article on the eMazzanti Technologies website. The article offers three reasons why a nonprofit needs a managed services provider (MSP).
In the informative article, the company discusses how using an MSP helps nonprofits control costs, increase data security and optimize technology. The article also identifies the unique technology challenges of nonprofit organizations, including limited technical expertise, tight budgets and sensitive donor data.
"Nonprofits have unique constraints and technology requirements," stated Jennifer Mazzanti, CEO, eMazzanti Technologies. "An MSP relieves some of the cost and personnel challenges while helping the organization accelerate mission objectives."
Below are a few excerpts from the article, "3 Reasons Why Your Nonprofit Needs an MSP."
"Because nonprofits are mission-driven, rather than profit-driven, technology often takes a back seat… While your technology needs match or exceed those of your enterprise counterparts, your resources and budget often do not."
Control Costs
"With limited budget, your nonprofit needs a MSP solution scaled to your specific situation. Whether your business activities ebb and flow with annual events or grow steadily with increased fundraising, the right managed services provider can help you design the most cost-effective solution."
Optimize Technology
"Advances like cloud computing offer significant opportunities for nonprofits, whether you save capital with virtual servers or improve productivity with Software as a Service (SaaS). For nonprofits with outdated systems, cloud computing allows you to make a big technological leap forward. As an added bonus, the improved technology can actually reduce your operating costs."
Evaluating the Need for an MSP
Making any technology investment requires careful planning. Fortunately, when nonprofits partner with an MSP, they add a team of experts to the resource pool. From budget planning to implementation and maintenance, these experts support the organization's mission with a solution tailored to fit.
Whether a nonprofit needs an MSP to manage its entire IT infrastructure, or it opts for a hybrid arrangement, a managed services solution brings added budget control, peace of mind and productivity.
The team of experts at eMazzanti Technologies helps nonprofits find technology solutions that deliver impressive results with outstanding value. Recognized as one of the top managed services providers in the world, eMazzanti supports organizations of all sizes as they leverage technology to meet their goals.
Related resource information:
3 Out-of-This-World Benefits of Outsourced IT
5 Ways a Managed Services Provider (MSP) Promotes Revenue Growth
About eMazzanti Technologies
eMazzanti's team of trained, certified IT experts rapidly deliver retail and payment technology, digital marketing services, cloud and mobile solutions, multi-site implementations, 24×7 outsourced network management, remote monitoring and support to increase productivity, data security and revenue growth for clients ranging from law firms to high-end global retailers.
eMazzanti has made the Inc. 5000 list eight years running, is a 2015, 2013 and 2012 Microsoft Partner of the Year, 2016 NJ Business of the Year, 5X WatchGuard Partner of the Year and one of the TOP 200 U.S. Microsoft Partners! Contact: 1-866-362-9926, info(at)emazzanti(dot)net or http://www.emazzanti.net Twitter: @emazzanti Facebook: Facebook.com/emazzantitechnologies.