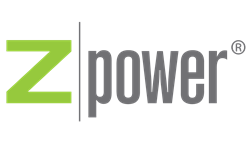 Camarillo, Calif. (PRWEB) September 06, 2017
ZPower, the world's only developer of rechargeable, silver-zinc microbatteries, announces its collaboration with GN Hearing to offer a rechargeable battery solution for their recently launched ReSound LiNX 3D. The rechargeable battery solution will be available in North America and other major markets. Additionally, The ZPower Rechargeable System that is currently available in North America for the Beltone Trust will be extended to other major markets.
ZPower batteries offer hearing aid wearers the confidence of all-day power and the flexibility to interchange ZPower batteries with zinc-air disposable batteries. Additionally, ZPower batteries are safe, non-flammable and recyclable; no other rechargeable battery on the market today can provide this combination of features and benefits.
"We are proud that GN Hearing is now offering the ZPower Rechargeable System," said Sara Sable-Antry, VP of Sales and Marketing for ZPower. "It has been our mission to use ZPower's innovative silver-zinc battery technology to improve the quality of life of hearing aid wearers, and now, with the launch of the rechargeable ReSound LiNX 3D, and the extension of the rechargeable Beltone Trust, more patients will benefit from the convenience of reliable, rechargeable hearing aids."
"GN Hearing is pleased to provide yet another option for hearing aid users, built on our commitment to providing unmatched sound quality and user experience," said Anders Hedegaard, President & CEO GN Hearing. "This new rechargeable battery solution allows hearing care professionals to offer an additional option to their clients, and gives hearing aids users even more choices to tailor their hearing experience to their unique preferences," he added.
To learn more about ZPower batteries, please visit http://www.zpowerhearing.com. For more information on the ReSound LiNX 3D visit http://www.resound.com.
About ZPower, LLC
ZPower, with headquarters and manufacturing facility in Camarillo, California, is a leader in the development of rechargeable silver-zinc batteries for microbattery applications. ZPower batteries deliver unmatched performance, improve user experience and are better for the environment. ZPower is ISO13485:2016 and ISO 9001:2008 certified, and its facility and devices are registered with the FDA. For more information, visit http://www.zpowerbattery.com.
About GN Hearing
GN Hearing A/S is the medical device division of the GN Group, a global leader in intelligent audio solutions. The company leads the industry in superior sound quality and connectivity. Founded in 1869, the GN Group employs more than 5,000 people worldwide. GN Hearing is dedicated to making life sound better and developing meaningful solutions that transform lives through the power of sound.