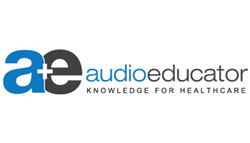 It is of utmost importance that nursing homes audit their own MDS records before submitting them.
Durham, NC (PRWEB) August 31, 2017
AudioEducator, a division of audio conference and corporate education leader ProEdTech, will host the live webinar "The Triple Check Process for Medicare Billing" with industry veteran Marilyn Mines on Tuesday, September 19, 2017 at 1:00 pm ET. This session will review the triple check process for Minimum Data Set (MDS) records required to help nursing home staff identify health problems for residents.
The Center for Medicare & Medicaid Services (CMS) requires nursing homes to maintain and submit the MDS in their clinical assessment of all residents in Medicare- and Medicaid-certified nursing homes. Providing a comprehensive assessment of each resident's functional capabilities to help nursing home staff identify health problems, MDS assessments are required for residents on admission to the nursing facility, periodically and on discharge, according to CMS.
To ensure accurate reimbursement and to meet CMS's required quality measures, it is of utmost importance that facilities audit their own MDS records before submitting them. The triple check process is a mechanism to determine the accuracy and compliance of Medicare billing before it is submitted for payment. By comparing all the critical elements to documentation in a triple check, facilities can rest assured their claims will be processed and paid smoothly. This proactive method also ensures that all information is accurate prior to submitting the UB04 form to the Medicare program for payment. A key benefit of the triple check is that facilities can identify what may be missing in order to prepare the clinical record for the possibility of an audit.
This session with practicing RN and long term care compliance expert Marilyn Mines will explain exactly how conducting the triple check will help prevent problems with auditors from RAC, MAC, ZPIC or the OIG. Marilyn will explain how to implement and maintain monthly triple checks, and facility staff members will learn how to identify any necessary changes to their facility's policies and procedures before auditors arrive.
The session will help therapists, billing office personnel, MDS coordinators, administrators, specialists such as wound care nurses, and clinical representatives:

Conduct a triple check on MDS records
Understand who should be included in the triple check process
Know what you need to review as part of the process
Recognize what findings should be "corrected" or "self-reported"
For more information and to register, visit: https://www.audioeducator.com/long-term-care/the-triple-check-process-for-medicare.html.
Get $30 off on our conferences and webinars. Use Code PRWEB30 on checkout (applicable for all purchases).
About ProEdTech
ProEdTech is a leading source of knowledge and training for professionals in over 15 industries, serving individuals, businesses and their employees around the globe. It offers webinars, online conferences, seminars, boot camps, books, DVDs, white papers, industry reports and other learning tools from industry experts and insiders who provide a fresh perspective on key issues, trends and regulations in order to simplify governance, risk and compliance (GRC) for enterprises and industry professionals.
ProEdTech's AudioEducator webinars offer updates, regulatory knowledge and information on the latest news in various medical specialties, as well as coding and billing updates, and analysis of regulations that affect ambulatory surgical centers, home health, long term care and hospice facilities, hospitals and healthcare systems, health insurers and physician practices. Webinars are also offered through AudioSolutionz in the technology, human resources, construction and housing, ICT and telecom, manufacturing, consumer packaged goods and retail, safety and security, transportation, energy and environment, education, trade, and chemicals industries. ProEdTech's Eli Financial platform offers tax and banking professionals, focusing on providing high-quality online training products customized for U.S. lenders and tax practitioners that include the latest updates from the IRS, CFPB and other regulatory authorities. Lawyers across the United States depend on Eli CLE for top quality online continuing legal education (CLE) programs, which can be completed for MCLE credits.
ProEdTech regularly provides professionals the opportunity to get answers to their most complex questions directly from experts, without having to attend costly live conferences. To learn more, visit: http://www.proedtech.com/.