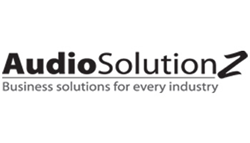 In the planning and execution phase of projects, Microsoft Outlook is a valid and valuable tool. There is no need to purchase additional, expensive project management software.
Durham, NC (PRWEB) August 31, 2017
AudioSolutionz, a division of audio conference and corporate education leader ProEdTech, will host the live webinar "Project Management Features of Microsoft Outlook" with industry veteran Karla Brandau, CSPPS, on Thursday, September 21, 2017 at 1:00 pm ET. This session will discuss how the Inbox and Calendar folders work in tandem with the Task folder, how to overcome hurdles that delay projects, and how to create a methodical way to meet deadlines.
Getting team members on the same wave length, channeling their energy, and keeping them on track to finish on time takes meticulous planning and execution. In the planning and execution phase of projects, Microsoft Outlook is a valid and valuable tool. There is no need to purchase additional, expensive project management software.
The first step for managers is to evaluate how their team members are using Microsoft Outlook. If they are using Microsoft Outlook mainly to send and receive email, they are leaving about 85 percent of the power of Microsoft Outlook unused. With Task folder features, project managers can receive up-to-date information on the status of completion for assigned tasks for each team member.
This session with Karla Brandau, CSPPS, will discuss how managers, project managers and their teams can be more productive and keep on top of project deadlines. Team members will learn the secrets of making Outlook a tool for exponential productivity, and entire units can gain company-wide recognition for completing projects on time.
The session will help team leaders, team members, project managers, engineers, and group leaders learn how to:

Use the Tasks folder as a project goal setting tool
Make additional Task folders for major projects
Customize column headings in the Task folders, enabling the user to view project-relevant information
Use Tasks and the Calendar in tandem to finish projects on time
Set reminders
Customize reminder windows with REAL information
Use the To-Do Bar to maintain focus
Assign tasks
Record details and time spent on each project task
Document each goal with the start date, end date and mini-tracking deadlines
For more information and to register, visit: https://www.audiosolutionz.com/microsoft-outlook/project-management-features-microsoft-outlook.html.
Get $30 off on our conferences and webinars. Use Code PRWEB30 on checkout (applicable for all purchases).
About ProEdTech
ProEdTech is a leading source of knowledge and training for professionals in over 15 industries, serving individuals, businesses and their employees around the globe. It offers webinars, online conferences, seminars, boot camps, books, DVDs, white papers, industry reports and other learning tools from industry experts and insiders who provide a fresh perspective on key issues, trends and regulations in order to simplify governance, risk and compliance (GRC) for enterprises and industry professionals.
ProEdTech's AudioEducator webinars offer updates, regulatory knowledge and information on the latest news in various medical specialties, as well as coding and billing updates, and analysis of regulations that affect ambulatory surgical centers, home health, long term care and hospice facilities, hospitals and healthcare systems, health insurers and physician practices. Webinars are also offered through AudioSolutionz in the technology, human resources, construction and housing, ICT and telecom, manufacturing, consumer packaged goods and retail, safety and security, transportation, energy and environment, education, trade, and chemicals industries. ProEdTech's Eli Financial platform offers tax and banking professionals, focusing on providing high-quality online training products customized for U.S. lenders and tax practitioners that include the latest updates from the IRS, CFPB and other regulatory authorities. Lawyers across the United States depend on Eli CLE for top quality online continuing legal education (CLE) programs, which can be completed for MCLE credits.
ProEdTech regularly provides professionals the opportunity to get answers to their most complex questions directly from experts, without having to attend costly live conferences. To learn more, visit: http://www.proedtech.com/.