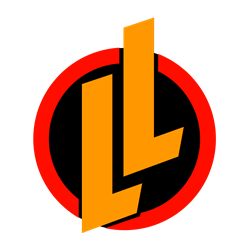 "I applaud Legends of Learning for their openness and interest in hearing from teachers," said Bonnie Hohenshilt, science teacher at Dwight D. Eisenhower Middle School (NJ).
WASHINGTON, D.C. (PRWEB) August 30, 2017
Today, Legends of Learning announced upgrades and enhancements to its game-based learning platform with significant improvements for the new school year. New features like schedule ahead, student information system (SIS) integration and significant increases in analytic capability focus on ease of use for teachers, stronger performance data and analytics and increased teacher playlist functionality.
When Legends of Learning launched this past spring, the company committed to creating a platform that responds to educators needs. It offers thousands of games and assessment items for earth and space, life and physical science classes. The changes and updates were based on feedback and requests from Legends of Learning ambassadors and teachers.
"We set out to create a platform that is built for teachers by teachers," said Vadim Polikov, CEO of Legends of Learning. "We have an incredible community of Legends of Learning ambassadors and educators who have shared their thoughts and feedback in order to help meet their needs. From individual game feedback to district-wide features, Legends of Learning is better for it."
"I was so pleased when I found Legends of Learning," said Bailey Johnson-Hastings, science teacher at Hastings Middle School (NE). "My students love using it in the classroom to reinforce the concepts I am teaching. I appreciate how receptive and responsive Legends of Learning has always been with any feedback I have submitted. They are truly committed to creating a student-and-teacher–oriented gaming platform. It is so great to see Legends of Learning engaging with the educator community in this way."
"I applaud Legends of Learning for their openness and interest in hearing from teachers," said Bonnie Hohenshilt, science teacher at Dwight D. Eisenhower Middle School (NJ). "The new features reflect things I was thinking would be great to have: the ability to begin your session where you last left off, a searchable playlist and the teacher's top 10 list are great!"
Here is a list of some of the latest features:
Teacher Accounts

Ability to add student rosters in the platform
Enhanced playlist history, including ability to easily relaunch playlists and see student performance history and content mastery by concept
Real-time student data on assessments using "Question Data" button on the playlist tab
Multiple sessions per learning objective
Content skipping: Move individual students to the next game or assessment if they are struggling
Streamlined playlist launcher
Dedicated teacher code: Codes are assigned to teacher instead of randomly generated
New games and assessment questions
Improved games with changes ranging from minor to major based on teacher feedback
Live playlist shortcut: Switch quickly between active sessions
School and District Accounts

Unlimited usage
Scheduling feature: Ability to schedule playlists to launch in advance, which can be used for homework, weekend work and substitute teachers
Curriculum alignment to Georgia (GSE) and Texas (TEKS) standards
Rostering
SIS integration
School and district dashboards for administrators to view usage, performance and teacher and student analytics in real time
In addition to the new features, several bugs reported by teachers have been fixed. Further, minor technical improvements, features requested by our teacher users and usability improvements have been made.
Legends of Learning was launched after the founder co-led the largest study of its kind, which revealed that students boosted their test scores by the equivalent of over half a letter grade in three weeks when their teachers used digital games in the classroom. The research, published by Journal of the Learning Sciences, demonstrates the benefits of game-based learning for students when compared to students who had no access to such games.
The company was featured in a recent USA Today article that explained how its platform can overcome a barrier to "getting high-quality learning games into K-12 classrooms."
###
About Legends of Learning
American children need new education heroes, teachers dedicated to using new, engaging methods to teach curriculum. Legends of Learning helps educators make their classrooms fun, engaging and productive learning environments through research-driven, curriculum-based games. We use ongoing original research to create a learning game platform filled with an epic range of lessons for stronger subject mastery and classroom engagement. All games are based on state curriculum standards. Teachers can don their capes with Legends of Learning at http://www.legendsoflearning.com.
Media Contacts
Stacey Finkel
ASPR
Stacey.Finkel(at)aspr(dot)bz
703.304.1377
Geoff Livingston
Legends of Learning
geoff(at)legendsoflearning(dot)com
703.859.0089