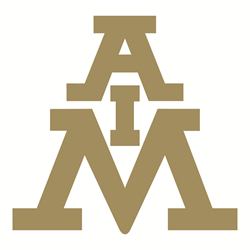 Cranston, RI USA (PRWEB) August 31, 2017
AIM Solder, a leading global manufacturer of solder assembly materials for the electronics industry, is pleased to announce that Flopy Feng, Technical Support Engineer, received the award for Best Presentation in his technical session at the SMTA China South Technology Conference in Shenzhen, China.
Flopy's presentation, titled "The Impact of Reduced Solder Alloy Powder Size on Solder Paste Print Performance," generated great interest among attendees. It highlighted the benefits and implications of finer mesh solder powder on critical aspects of solder paste performance. In this study, the key input variables included powder size, effect of room temperature storage, pause time and PCB feature types. Output included print transfer efficiency, volume repeatability and performance stability over time.
Flopy Feng is a Technical Support Engineer for AIM Solder. Having worked as a process supervisor for seven years, he is experienced in process evaluation and optimization. With over fourteen years' experience in the SMT industry, Flopy supports AIM customers in south China.
About AIM
Headquartered in Montreal, Canada, AIM Solder is a leading global manufacturer of assembly materials for the electronics industry with manufacturing, distribution and support facilities located throughout the world. AIM produces advanced solder products such as solder paste, liquid flux, cored wire, bar solder, epoxies, lead-free and halogen-free solder products, preforms, and specialty alloys such as indium and gold for a broad range of industries. A recipient of many prestigious SMT industry awards, AIM is strongly committed to innovative research and development of product and process improvement as well as providing customers with superior technical support, service and training. For more information about AIM, visit http://www.aimsolder.com.
Upcoming Events:
September 17-21, 2017 – SMTA International – Rosemont, IL
October 18-19, 2017 – SMTA Guadalajara – Guadalajara, Mexico
October 18, 2017 – SMTA Long Island – Islandia, NY