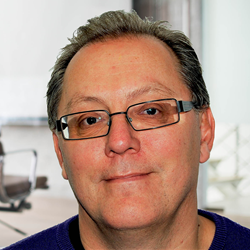 Rhinebeck, NY and London, UK (PRWEB) August 31, 2017
Andrew Grant joins Phoenix Marketing International as its President of European Operations. Andrew will manage sales and operations, accelerating company growth by leveraging Phoenix's state-of-the-art Ad and Brand platform and its newly launched Customer Experience dashboard.
"I believe passionately that research must touch hearts as well as minds," adds Grant. "Innovation and client focus are what drew me to Phoenix, and I'm excited to be part of a team that shares my passion for bringing research to life."
Andrew is known for his substantial sales and leadership skills throughout a distinguished career at a number of global marketing research firms. Most recently, Andrew spent 5 years at MaritzCX where he had Global and regional responsibility for Customer Experience Management of many of the world's largest automotive programmes.
Dr. Allen DeCotiis, Chairman and CEO of Phoenix Marketing International, commented, "Researchers of Andrew's caliber are rare, and adding one of the top industry talents will help continue our global growth, particularly in healthcare and automotive segments."
About Phoenix
Phoenix Marketing International helps clients improve their Brand and Communications, create and refine the products and services that they deliver, and optimize the Customer Experience driven by those commitments. The needs of our clients direct what we do. We are technology and methodology agnostic, recommending to our clients only those activities that will enable them to achieve their business goals.
Research is reborn every day at Phoenix, always pushing the Industry by developing and applying new approaches, tools, and techniques – resulting in faster, more disruptive insights.
Founded in 1999 by Chairman and CEO, Allen R. DeCotiis and President, Martha Rea, Phoenix Marketing International has established its global presence with offices in major locations such as New York, New Jersey, Boston, Philadelphia, Raleigh/Durham, Detroit, London, and Shanghai.