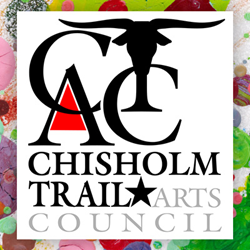 Duncan, OK (PRWEB) September 05, 2017
Chisholm Trail Arts Council, through the generous support of Oklahoma Arts Council, McCasland Foundation, and local business sponsors, is pleased to present their 2017-2018 CTAC Live Concert Series.
To kick of the season, Byron Berline Band and special guest Steelwind will be on the stage on September 21st, 2017 as the opening concert for CTAC Live. Steelwind will kick off the night starting at 6:30pm at the Simmons Center Theater in Duncan, OK.
The Byron Berline Band is a bluegrass and western swing band that performs throughout the central United States, offering upbeat, fun-filled shows that audiences of all ages enjoy. In 1995 Byron returned to his home state of Oklahoma where he opened a Fiddle Shop in the town of Guthrie, for the purpose of "visiting, trading and jamming" with folks who enjoy their music. As a natural progression a band was formed to entertain regularly in the Music Hall above the Fiddle Shop. The Byron Berline Band found themselves to be in great demand around the state, as well as surrounding states, and have extended their music through Europe. Byron's band buddies include: Billy Perry (banjo), Thomas Trapp (guitar), Greg Burgess (fiddle/ guitar), Richard Sharp (bass); and Steve Short (drums).
Following Berline in November is Vocal Trash. Best described as a mixture of Stomp, Rockapella, and a highly enthusiastic, creative musical performance, Vocal Trash is a band that combines a cappella, found-object percussion, tap dancing, trumpet solos, and more.
In January, audiences will rave over this great family production as they join Skatetacular: Dreams on Ice. This new age ice show is a great interactive show for everyone. Featuring a wonderful storyline that is sure to connect with all audiences. An amazing mix of the music of today with a twist of cirque and comedy. This unique full-length musical on ice is a family friendly show with an original narrative, incredible professional skaters, sensational music and an enchanting storyline bringing a wintery wonderland experience, fusing theater and the art of figure skating.
Wrapping up the season in April is the fun Beach Boys tribute band, Woodie and the Longboards. Performing a variety of hit music from the 50's to the 80's, "Woodie" and the guys will be the perfect answer to a fun night for everyone who will be ready for warmer days of summer.
Become a CTAC Member and enjoy addition perks that will include a free concert/ show for CTAC, Lawton Philharmonic, and Duncan Little Theatre. For more information on season or individual tickets, please contact Chisholm Trail Arts Council at 580-252-4160 or visit their website at http://www.chisholmtrailarts.com.