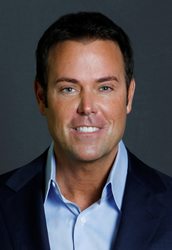 Dallas, Texas (PRWEB) August 31, 2017
It's that time of year again. Backpacks are bought, lunches are packed, and stores are selling out of school supplies faster than you can blink. We're in the tail end of back-to-school season at the moment and, ideally, small business owners have taken full advantage with well-thought-out sales and marketing campaigns.
David Kiger, founder and executive chairman of the global logistics company Worldwide Express and a major investor and strategic advisor for a diverse portfolio of ventures including Alef Mobitech, Exos Transport Group and beGlammed, explores the 6 ways business owners can apply make the most of each season.
1. Be prepared
"Being prepared is essential, and small business owners will need to start planning for seasonal opportunities well in advance," Kiger explains. "This will take organization and brainstorming, especially for a new business. Don't wait until the season is in full swing. Getting ahead of it can bring better results."
2. Create a connection
"Not all businesses are natural fits with seasonal sales opportunities. Back to school is a good example," Kiger continues. "But stores that don't offer school supplies and clothing for kids and teens can get creative with sales and discounts."
3. Set the foundation
"Small business owners won't want to reinvent the wheel every time a seasonal opportunity rolls around," says Kiger. "Laying the groundwork can make future seasons much easier to prepare for, and allow time for additional innovations."
4. Seek feedback
"Getting comments from customers is always valuable, even when they're not so fun to hear or read," Kiger explains. "And while it may not be top of mind amid the back-to-school frenzy or holiday shopping, learning more about the customer experience can pay dividends down the line."
5. Niche marketing
"Stores that cater to a wide range of customers can naturally have an advantage when it comes to seasonal marketing," says Kiger. "But more niche-oriented businesses can develop ways to capitalize on it as well, and that goes for opportunities beyond the obvious seasonal ones."
6. Create an annual plan
"A new small business owner can find the first year or more to be a dizzying learning experience." Kiger says. "The holiday season may be an eye-opener in terms of what to expect and how to maximize sales. Taking the first year into account should help the owner prepare for the next one."
About David Kiger
David Kiger, founder and executive chairman of the global logistics company Worldwide Express, is a major investor and strategic advisor for a diverse portfolio of ventures including Alef Mobitech, Exos Transport Group and beGlammed. Kiger offers advice to entrepreneurs through his blogs on leadership and helping socially and economically disadvantaged businesses. Follow him on Twitter: @DavidKiger