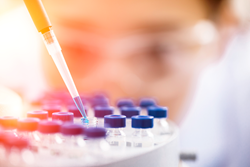 The successful completion of the GxP audit validates not only our product technology, but also our solution delivery capability for the Food & Beverage, Biotechnology, Pharmaceutical, and Medical Device industries.
Austin, TX (PRWEB) August 31, 2017
E2open, the one place in the cloud to run your supply chain, today announced it has achieved GxP compliance. GxP compliance ensures that E2open's software meets applicable regulations and guidelines for food, pharmaceutical, and medical device production.
The Food and Life Sciences industries are undergoing a rapid transformation. The industry's requirement to accelerate innovation and product proliferation has increased its reliance on niche providers for manufacturing, testing, packaging, and distribution. However, managing this expanding ecosystem of partners is becoming increasingly complex – existing systems and processes cannot support the needs of operations that take place outside an enterprise's four walls. Further, in this "distributed" environment, the obligation to adhere to the GxP regulations and guidelines across the supply chain becomes extremely challenging for the brand owners.
E2open's solutions allow enterprises to manage the complexities of a global and distributed supply chain with a large network of suppliers, contract manufacturers, packagers, and distributors. Not only does E2open bring advanced sensing, planning, and execution solutions for multi-enterprise supply chains, but also powers these capabilities using the largest and most comprehensive supply chain operating network. E2open enables visibility and collaboration, traceability, serialization, e-pedigree, and quality/recall management processes that can operate at bulk, lot/batch, or unit-level.
E2open partnered with USDM Life Sciences, a leading global regulatory consulting firm in the Life Sciences industry, to successfully undergo an independent audit of E2open's processes, systems, and associated controls. The audit evaluated E2open as a software supplier and SaaS hosting provider with special emphasis on processes and controls in place for the design, development, testing, release, validation, and hosting of software and associated quality management. The audit was conducted per the following US and EU standards:

"USDM is excited to partner with E2open to bring cloud-based digital transformation to the Food and Life Sciences industries," said Subbu Viswanathan, Head of Solutions at USDM Life Sciences. "Complying with GxP regulations and recommendations can become quite complex and onerous for cloud-solution providers. The fact that E2open has been supporting mission-critical supply chain operations across a range of industries and has been developing and operating their solutions to ISO and SSAE standards accelerated our GxP compliance audit. We are looking forward to a continued partnership with E2open to support the evolving needs of these industries."
"Unlike other providers serving Food and Life Sciences companies, E2open brings a complete and connected portfolio of products that span visibility & traceability, collaboration, sensing & planning, and execution," said Shawn Lane, Senior Vice President of Sales and Marketing at E2open. "The successful completion of the GxP audit validates not only our product technology, but also our solution delivery capability for the Food & Beverage, Biotechnology, Pharmaceutical, and Medical Device industries."
"External validation of our technology and processes has been a priority at E2open," said Pawan Joshi, Senior Vice President of Products and Strategy at E2open. "In addition to operating in compliance with ISO 27001 and SSAE16 SOC1 Type II and SOC2 Type I guidelines, our solutions and processes have now been validated for US and European GxP regulations. As we work with our customers to roll out innovative supply chain solutions, we will continue to partner with USDM to stay abreast of evolving regulations. Our goal is to allow our customers to orchestrate their supply chains effectively and in compliance with the necessary regulatory requirements."
About E2open
E2open is the one place, in the cloud, to run your supply chain, powered by the world's largest direct business network and a broad portfolio of next generation solutions including Sourcing & Procurement, Quality & Traceability, Inventory Visibility & Optimization, Supply Planning & Response, S&OP/Financial Planning, Demand Planning & Sensing, Transportation & Fulfillment and Demand Signal Management. E2open enables the world's largest and most complex supply chains to better plan, execute and collaborate. We understand supply chain. Bring us your challenges and E2open will deliver better outcomes. http://www.e2open.com.
About GxP Certification
The overall intent of GxP requirements are two-fold, (1) ensure that food and medical products are safe for consumers, and, (2) ensure integrity of data used to make product-related decisions. GxP encompasses a range of compliance-related activities [Good Laboratory Practices (GLP), Good Clinical Practices (GCP), Good Manufacturing Practices (GMP), and others], each of which have product-specific requirements that manufacturing and organizations must implement based on the 1) type of products they make and 2) country in which their products are sold. All systems used to perform GxP activities must ensure that the systems are developed, validated, and operated appropriately based on their intended use.
About USDM Life Sciences
USDM Life Sciences is a global Life Sciences and Healthcare services company, providing strategy and compliant technology solutions to regulated industries. If you work in Life Sciences or Healthcare, partnering with USDM Life Sciences makes it easy to accelerate innovation and maximize productivity. USDM Life Sciences only focuses on regulated industries and has built trusted partnerships with the most innovative technology companies in the world, and boast a staff of industry leading experts in the areas of technology and compliance. To find out more visit: http://www.usdm.com.