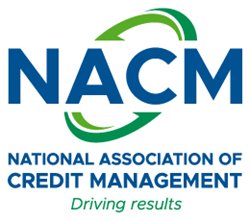 There has been some discernible improvement in the overall economy, but not enough to push activity for the credit managers.
Columbia, MD (PRWEB) August 31, 2017
"Steady as she goes" is a good signal to hear whether you are on an ocean liner or engaged in the economy … as long as there are no icebergs ahead. The Credit Managers' Index (CMI) from NACM has registered a slight increase from last month, coming in at 55.1, with the roller-coaster ride of the past several months hopefully poised at a crest rather than a trough.
"There has been some discernible improvement in the overall economy, but not enough to push activity for the credit managers," said NACM Economist Chris Kuehl, Ph.D. "Steady state is good news as long as it has steadied at a relatively high rate and that seems to be the case these days."
Strong performance in the index's favorable factors and weak performance in the unfavorable has been a repeating pattern for months, and August is no different. Among the favorables, significant growth was seen in new credit applications. The amount of credit extended also saw improvement, suggesting that more money is being handed out to the larger debtor companies. However, data for dollar collections, a very volatile factor over the past several months, declined back to their level in May.
Another possible indicator of the expansion of credit to larger debtors was seen in the unfavorable factors, with improvement in the number of rejections of credit applications. Slow pays have been a concern for much of the past year and continued in August, with dollar amount beyond terms worsening. Filings for bankruptcies continue to sail through expansion territory, though they declined three points from the month before.
"The bottom line is that there is stability but at a relatively low level," Kuehl said. "The sense is that there will be growth in the third quarter as there has been in previous years, but there is still the expectation that this growth will fade in the fourth quarter."
For a complete breakdown of the manufacturing and service sector data and graphics, view the August 2017 report at http://web.nacm.org/CMI/PDF/CMIcurrent.pdf. CMI archives may also be viewed on NACM's website at http://www.nacm.org/cmi/cmi-archive.html.
ABOUT THE NATIONAL ASSOCIATION OF CREDIT MANAGEMENT
NACM, headquartered in Columbia, MD, supports more than 14,000 business credit and financial professionals worldwide with premier industry services, tools and information. NACM and its network of affiliated associations are the leading resource for credit and financial management information, education, products and services designed to improve the management of business credit and accounts receivable. NACM's collective voice has influenced federal legislative policy results concerning commercial business and trade credit to our nation's policy makers for more than 100 years, and continues to play an active part in legislative issues pertaining to business credit and corporate bankruptcy. NACM's annual Credit Congress & Exposition conference is the largest gathering of credit professionals in the world.