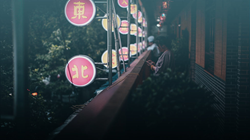 Our mission is simple, to give every person an opportunity to connect to local Christian Community.
McKinney, TX (PRWEB) August 31, 2017
Unite Life is pleased to announce the global launch of a software platform built to connect people around the world to Christian community. Unite Life works with digital ministries to connect with people who are searching online for questions about God or a church home. Partnering with both churches and individuals, Unite Life is creating a living, location-based network to direct people who are searching online for a local Christian community.
While there are numerous opportunities to reach people in almost every country with a digital version of the Gospel, modern evangelists have struggled to guide these new believers into a local community of Christians. Unite Life is currently reaching three million seekers every month through its digital ministry partners, and is helping connect seekers in both open and closed countries to its growing database of 27,000 churches. This new technology provides the value of connection and a seamless interface for users within partner media properties.
Co-founder Dwayne Stoltzfus, a successful Texas based entrepreneur said, "God has brought together a great team of entrepreneurs, thinkers, and technologists that are constantly looking for ways to advance the work of the Kingdom."
In January of this year Marcus Stern stepped into the role as Executive Director for the organization. Stern brings 20 years of experience consulting nonprofits and ministries around the world. "I'm grateful for the opportunity to lead this organization," said Marcus. "We have partnered with some of the top ministries aiming to reach the world with the Gospel. Our mission is simple, to give every person an opportunity to connect to local Christian Community. We've already proven the model works in closed countries and now it's time to take the platform global."
Ministry leaders, churches, and digital ministries can learn more about partnership opportunities by visiting http://www.unitelife.com.