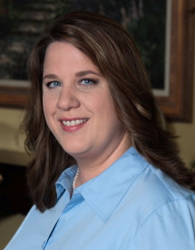 We live the mission to kindly care for each person: mind, body and spirit.
VIRGINIA BEACH, VA (PRWEB) August 31, 2017
Harbourway at Atlantic Shores, Southeastern Virginia's premier Assisted Living facility, has been honored with recent national awards for its exceptional programs and staff.
Located at Atlantic Shores Retirement Community in Virginia Beach, Virginia, Harbourway was selected as among the top Assisted Living facilities in the country, winning the prestigious 2017 Bronze National Quality Award from the American Healthcare Association/National Center for Assisted Living. This distinguished honor was earned for both its programs, and the extraordinary lengths to which their exceptional staff go in caring for their residents.
Harbourway's leadership was also lauded, with its Administrator, Elizabeth Dammeyer, selected by the Virginia Center for Assisted Living as Assisted Living Administrator of the Year, as the top in her field in the state of Virginia. Ms. Dammeyer was also recipient of the NCAL National Awards Program "Make a Difference Award," recognizing Assisted Living employees from around the country who demonstrate exemplary work within the profession.
These honors complement previous awards earned by the facility and community, including: Gold Award for Assisted Living in Virginian-Pilot's "Best of Hampton Roads;" Top Retirement Community in Eastern Virginia in Virginia Living Magazine's "Best of Virginia" competition; Gold Winner for Southside Retirement Community in the "Best of Coastal Virginia" competition.
Situated at the center of Atlantic Shores' beautifully landscaped 100-acre resort community, just minutes from Virginia Beach's famed oceanfront and boardwalk, Harbourway features 52 apartments with five different floor plans. Designed with similar amenities and luxurious style as Atlantic Shores' beautiful independent living residences, Harbourway also offers 24-hour medical and security services, and award-winning cuisine served in a sunny, vaulted dining room. Atlantic Shores is Virginia's only resident-governed cooperative retirement community.
The Bronze National Quality Award spotlighted Harbourway's outstanding resident programming, including lectures and educational presentations, musical performances, social gatherings, and recreational entertainment -- all utilizing the facility's library, game rooms, peaceful meditation area, landscaped garden courtyard, and two communal Great Rooms. The award also noted the exceptional level of personal attention provided by the entire facility team in providing high quality housing, healthcare, and supportive services, while fostering an environment that ensures freedom, dignity, independence, and security for all residents.
According to Harbourway Administrator Elizabeth Dammeyer, "Our staff and management live the mission to kindly care for each person: mind, body and spirit, while always remaining humbled by the opportunity to serve others. All members of our team are passionately dedicated to being 'On-Board, On-Stage, and On-Fire' in personally caring for each resident."
This mission is woven into the full continuum of care offered to all Atlantic Shores residents, including long-term skilled nursing care, outpatient services, in-home and on-site assisted living, memory care, hospice care, and Wellness Clinic programs -- all overseen by a full-time Medical Director. Atlantic Shores' unique fee-for-service healthcare contract allows resident owners to pay for additional healthcare services only if, or when they need them. By being able to transition between levels of care needed at any time, a move to Atlantic Shores means only having to move once.
Harbourway residents do not need to currently reside at Atlantic Shores; many select this award-winning Assisted Living facility and move in directly from the greater community.
For more information or a personal tour, please contact Valerie Holden at 757-721-1278, or Liz Dammeyer at 757-721-1286. Explore the Atlantic Shores lifestyle at http://www.atlanticshoresliving.com