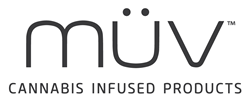 The dispensary launch represents an important milestone as both AltMed Arizona and AltMed Florida expand to become fully integrated leaders in medical cannabis production and dispensing.
Coolidge, Arizona (PRWEB) August 31, 2017
AltMed Enterprises has opened its inaugural MüV by AltMed dispensary in Phoenix. The dispensary launch represents an important milestone as both AltMed Arizona and AltMed Florida expand to become fully integrated leaders in medical cannabis production and dispensing.
AltMed Arizona plans to open additional dispensaries in Arizona in the next 12 months, and in Florida, AltMed Florida expects to have 25 dispensaries across the state over the next couple of years. The new Phoenix dispensary will allow AltMed Florida to benefit from its Arizona market expertise and success.
"We are in the very enviable position of being able to master all facets of fully integrated operations with our experience in the development, production and now dispensing of medical cannabis in Arizona," said AltMed Enterprises CEO Michael Smullen. "This gives us the unique advantage of transferring our Arizona successes to the Florida market."
The first dispensary in Phoenix will make the entire line of MüV cannabis infused products available in one location for Arizona patients. It will offer order-ahead pickup and delivery, and beyond the MüV line, a wide selection of flower strains and products are available to meet every patient's needs.
Located at 12620 North Cave Creek Road in Phoenix, the hours of operation are 10AM-7PM Mon-Sat and 10AM-5PM Sundays. For contact information and more product details visit MüV by AltMed's Leafly page.
A Grand Opening celebration will take place Oct. 13-15 with specials every day. A remodel of the space is planned (before and after business hours to maintain patient access) to enhance the dispensary experience leading up to a grand opening.
Beyond the new dispensary, AltMed will also continue to offer its popular MüV products wholesale to many other dispensaries throughout the state.
The MüV brand was launched in Arizona in 2016 and has quickly gained international attention and recognition. In its first six months alone MüV received four best of Arizona medical cannabis awards, including two first prizes for its proprietary extractions that are the basis of all MüV products.
Products are expected to be available for Florida patients beginning first quarter, 2018.
About AltMed Enterprises – Alternative Medical Enterprises, LLC, headquartered in Sarasota, FL and doing business as AltMed Enterprises, is a fully integrated company that brings pharmaceutical industry precision to the development, production and dispensing of medical cannabinoids.
Forward-Looking Statements
To the extent any statements made in this press release contain information that is not historical, these statements are forward-looking in nature and merely express our beliefs, expectations or opinions. For example, words such as "may," "should," "estimates," "predicts," "continues," "believes," "anticipates," "plans," "expects," "intends," "potential," "strategy" and similar expressions are intended to identify forward-looking statements. Such statements are based on current expectations or estimates and involve a number of known and unknown risks and uncertainties that could cause our actual results, performance or achievements to be materially different from the results, performance or achievements expressed or implied by such forward-looking statements. Factors that could cause or contribute to these differences include, but are not limited to, the following: (i) our ability to implement our business strategy of distributing high quality cannabis products where permissible under applicable law; (ii) availability and cost of additional capital; (iii) our ability to attract, retain and motivate qualified employees and management; (iv) the impact of federal, state or local government regulations; (v) competition in the cannabis industry; (vi) our ability to generate revenues; and (vii) litigation in connection with our business. All forward-looking statements included in this press release and attributable to us or any person acting on our behalf are qualified by this cautionary statement. Forward-looking statements speak only as of the date on which they are made, and, except as required by law, we undertake no obligation to update or revise any forward-looking statement, regardless of whether new information becomes available, future developments occur or otherwise.