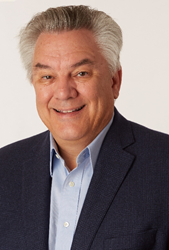 My deepest sense of satisfaction comes from improving the quality of life for patients.
Richardson, Texas (PRWEB) September 01, 2017
Christopher Creighton, M.D., will join Physician Partners of America Pain Relief Group - Richardson, Texas, on Sept. 11 as a pain management physician. He brings 25 years of experience to the practice, drawing upon a variety of specialties including anesthesiology, internal medicine and pathology.
His approach to interventional pain management is to create an accurate diagnosis first, and utilize as many tools to address that diagnosis as possible. "My deepest sense of satisfaction comes from improving the quality of life for patients and increasing their functional abilities," he says.
PPOA's Richardson practice focuses on interventional pain management, a subspecialty of pain management medicine that concentrates on minimally invasive techniques to treat and manage acute or chronic pain. Treatment may include injections, nerve blocks, spinal cord stimulation, and topical and oral medications. These modalities are aimed at getting to the root of the pain and allowing patients to increase their enjoyment of life and ultimately to be pain-free.
Dr. Creighton earned his medical degree from the University of Chicago Pritzker School of Medicine. He completed his residency in anesthesiology at Washington University Barnes-Jewish Hospital and internships in surgery, pathology, and internal medicine.
A lecturer and contributor to several medical publications, he has been listed in America's Top Anesthesiologists, the Global Directory of Who's Who, and Who's Who in American Medicine, among others. He is certified by the American Board of Anesthesiology in anesthesiology and pain medicine, and is a member of the American Pain Society and the American Society of Regional Anesthesia and Pain Management.
He most recently served as president and medical director of Advanced Pain Specialists, Inc. in St. Louis, MO, and as medical director at Des Peres Hospital Department of Pain Management, also in St. Louis. Before that, he was medical director of Comprehensive Pain Management Services Clinic at St. Joseph's Hospital - Kirkwood, in St. Louis.
Earlier in his career, Dr. Creighton served as assistant professor of anesthesiology at West Virginia University School of Medicine as well as co-director of its Center for Pain Management and its pain fellowship program. Before that, he was chairman of the Department of Anesthesiology at Morris Hospital, Morris, Ill.
He and his wife of 25 years have two children. In his spare time, Dr. Creighton enjoys scuba diving, reading, hiking, sailing and cycling.
For an appointment with Dr. Creighton at the clinic - 3017 E. Renner Road, Suite 100, Richardson, TX 75082 - call 469-298-1442, ext. 1809 or toll-free: 855-549-PAIN (7246). Patient hours are from 9 a.m. to 5 p.m. weekdays with same-day appointments available.
About PPOA:
Founded in 2013 and headquartered in Tampa, Fla., Physician Partners of America (PPOA) is a national healthcare organization focused on strengthening the doctor-patient relationship and improving patient outcomes. PPOA and its affiliates share a common vision of ensuring the wellbeing of patients and providing their physician partners the opportunity to focus on the practice of medicine. This model allows physicians to be physicians, caring about patients and their needs in the face of increasingly complex administrative requirements. For more information about Physician Partners of America, visit http://www.physicianpartnersofamerica.com.
.