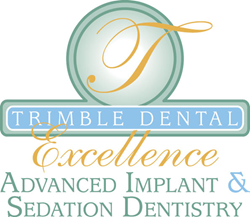 Menomonie, WI (PRWEB) September 05, 2017
Dr. Lauren Gerdin has recently joined Trimble Dental to provide patients with leading cosmetic dentistry and general dental care. Dr. Gerdin is a trusted dentist in Menomonie, WI, who is a graduate from the University of Minnesota School of Dentistry and utilizes the latest dental technology to offer a variety of custom services.
Trimble Dental is proud to announce the addition of a new dentist, Dr. Gerdin. Dr. Gerdin is experienced in offering a wide variety of dental services, including cosmetic dentistry. Patients looking for a trustworthy dentist in Menomonie, WI, who can improve their smiles both functionally and cosmetically are invited to meet with Dr. Gerdin. Trimble Dental offers teeth whitening, dental implants, dental crowns and other services using the latest dental technology. Dr. Gerdin has a personal connection with cosmetic dentistry as she received cosmetic work in her younger years to replace missing incisors. She holds herself to the highest standards of care and hopes to help patients experience the same positive treatment outcome she experienced.
A few of the cosmetic procedures Dr. Gerdin offers include crowns, veneers and teeth whitening. Crowns are frequently used to treat decayed, fractured or broken teeth. They may also be required after a root canal or dental implant placement. Veneers are thin porcelain shells that fit over the teeth and instantly improve the appearance of the smile. They can quickly cover up discolored, uneven or worn teeth and provide patients with a quick and easy solution for dental imperfections. Teeth whitening is commonly used to brighten and restore whiteness in teeth that have become stained by age or by food and beverages. Trimble Dental offers both in-office and at-home professional teeth whitening solutions.
Individuals in need of general and cosmetic dentistry services are invited to visit Trimble Dental and meet the newest doctor at the advanced practice. To schedule an appointment with Dr. Gerdin, compassionate dentist in Menomonie, WI, patients should call Trimble Dental at 715-235-1108 and speak with an office assistant.
About the Practice
Trimble Dental is a general practice offering personalized care for patients in Menomonie, WI. Dr. Bruce Trimble offers a variety of services, including advanced dental implants and sedation dentistry. Dr. Trimble is a graduate of the University of Minnesota and has dedicated his professional career to providing leading dental care. He is continually educating himself and his staff on the newest techniques and advances to offer you state-of-the-art, antiseptic, personalized & comfortable dental care. Dr. Trimble is a fellow of the International Congress of Oral Implantologists & the Misch International Implant Institute. He is also among the few dentists in Wisconsin who are licensed for IV sedation and has received a certificate from the Temple School of Dentistry for Surgical Oral Implantology. To learn more about the services offered at Trimble Dental, please visit their website, http://www.trimbledental.com or call 715-235-1108 to schedule an appointment.