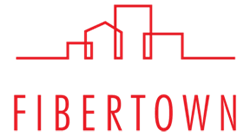 "In the end, it's situations like these that define a partnership and the character of the companies you do business with. I'm so grateful to have FIBERTOWN as a partner."
Houston , Texas (PRWEB) August 31, 2017
FIBERTOWN's Houston and Bryan Network Operations Centers completed an assessment of the data centers and business continuity campus and report that FIBERTOWN facilities are operating normally. According to Vice President of Operations Joe Langston, "It's during events like this where our concentration on resilience pays off." Through design, construction and operations, FIBERTOWN's focus on mission-critical clients - those who can not tolerate any type of down time - allow them to continue operations during extreme circumstances. "Our buildings and network infrastructure have performed well during this event."
FIBERTOWN activated the Bryan Business Continuity Campus, located 90 miles from Downtown Houston, late Wednesday afternoon, and mission-critical clients began transferring control of their operations to FIBERTOWN a few hours later. "Along with the stress associated with a storm, our staff is cognizant that personnel coming to our campus in Bryan may be leaving families and loved ones behind," says Langston. "We try to be sensitive to every need."
The FIBERTOWN Bryan Business Continuity Campus is comprised of redundant and concurrent data centers adjoining 70,000 square feet of dedicated disaster recovery and business continuity office space. FIBERTOWN's Downtown Bryan location gives clients access to over 25 restaurants and a hotel within four blocks of the facilities. According to Langston, at least three of the business continuity clients will operate from FIBERTOWN for several weeks. "Many of our clients come here for disaster recovery and later lease permanent office space because of our desirable location."
Many of FIBERTOWN's Houston Data Center clients use the Bryan business continuity campus for risk management and disaster recovery, giving them a dual-site presence. According to one FIBERTOWN client, "In the end, it's situations like these that define a partnership and the character of the companies you do business with. I'm so grateful to have FIBERTOWN as a partner."
Donations of clothing, supplies and money from FIBERTOWN and its sister companies will depart College Station for Houston on Thursday afternoon. "Now, we can focus more attention on our Houston clients and neighbors," says Brandon Perryman, FIBERTOWN's general manager. "This is an epic event, and recovery make take years. We're eager to work with current and future clients to ensure the resilience of their mission-critical operations."
About FIBERTOWN
FIBERTOWN is a trusted leader in data colocation, disaster recovery and business continuity office space. Texas owned and operated since 1997, FIBERTOWN maintains data centers with redundant power, cooling and connectivity, as well as disaster recovery offices, in north Houston and Bryan, Texas.
In addition to providing colocation services with a 100% SLA uptime guarantee, FIBERTOWN furnishes several hundred secure, dedicated disaster recovery office spaces, allowing clients to reposition essential personnel out of harm's way to continue critical and secondary operations. FIBERTOWN's team of dedicated professionals in Houston and Bryan are on site, 24/7, supporting SSAE16 Type II compliant data centers and disaster recovery offices, and offering gulf coast-based companies carrier neutral, fault tolerant, best-in-class technology and amenities to support all business continuity needs.
Learn more about FIBERTOWN at http://fibertown.com. For further information, or to set up a tour or interview, contact Sam White, director of marketing, at 979-393-9879 or 888-501-4368.
###