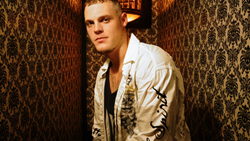 Guelph, Ontario (PRWEB) September 01, 2017
Guelph, Ontario based hip-hop artist Robbie has announced the dates for his upcoming "Boom Bap" Tour that kicks off on September 2nd in Toronto and runs through Halloween, hitting 35-cities across Canada. To launch his Canadian tour, Robbie G has teamed up with Evil Ebenezer to release the video for his new single "Do What You Do" online at https://youtu.be/Ndl3R92xQ8Y. The video was directed by Stuey Kubrick and shot in Kelowna, British Columbia and the song will appear on Robbie G's upcoming new album "Fire", which is set for a winter 2017 release date.
"Boom Bap" is a labor of love that Robbie G created with friends. There are no guest appearances. 1 emcee, 1 producer. and 1 DJ. together they take you back to the golden era of hip-hop with classic hip-hop beats made on an MPC. Killah Napalm worked away pounding on the drum machine and selecting the perfect samples while DJ Uncle Fester flexed his scratching techniques over the vintage sounding instrumentals. Robbie G has been a big fan of hip-hop since he was young and the music that influenced him most was the boom-bap sound of the 90's. This is the trio's love for hip-hop music being displayed on 12 tracks that bring you back; way back.
Tour Dates:
Sept 02 - Toronto - Yacht Party
Sept 05 - Halifax - Gus Pub
Sept 07 - Charlottetown - Baba's Lounge
Sept 08 - Moncton - Lexi's Lounge
Sept 09 - Amherst - The Old Warehouse
Sept 13 - Montreal - Bar Backstage
Sept 14 - Ottawa - Avant-Garde Bar
Sept 15 - Oakville - Less Than Level
Sept 16 - Belleville - Duke
Sept 17 - Peterborough - Historic Red Dog
Sept 20 - Sarnia - Trinity Lounge
Sept 21 - Windsor - Rockstar
Sept 22 - London - 765 Old East Bar
Sept 23 - Guelph - Van Gogh's Ear
Sept 24 - Toronto - Phoenix - with Tech N9ne
Sept 26 - Hamilton - Club Absinthe
Sept 27 - Waterloo - Starlight
Sept 28 - Kingston- TBA
Sept 29 - Brantford - Club NV
Sept 30 - Parry Sound - Rumorz
Oct 03 - Sault Ste. Marie - Rockstar
Oct 04 - Thunder Bay - The Sovereign Room
Oct 05 - Winnipeg - Garrick Hotel
Oct 06 - Brandon - Double Decker
Oct 09 - Calgary - Dickens Pub - with Pharcyde
Oct 11 - Edmonton - The Forge on Whyte
Oct 13 - Kelowna - Habitat
Oct 14 - Kamloops - Duchess
Oct 19 - Vernon - Status
Oct 20 - Surrey - Peacock
Oct 21 - Vancouver - Benchmark Bar & Grill
Oct 26 - Alert Bay - Cook Shack
Oct 27 - Campbell River - Voodoo Lounge
Oct 28 - Ucluelet - ANAF Club
Oct 31 - Big White - Snowshoe Sams
Nov 03 - Saskatoon - Capitol
For more information please visit http://www.robbieghiphop.com
###