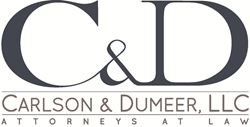 Hartford, CT (PRWEB) September 01, 2017
Carlson & Dumeer, a local criminal defense and personal injury law firm in Hartford, is taking up the mantle of protecting people in its communities by offering a free cab ride program this Labor Day Weekend, which begins Friday, September 1st. Since Labor Day Weekend sees a spike in drunk driving accidents each year, the law firm will reimburse the cost of qualifying ridesharing services for people trying to get home responsibly after enjoying some drinks and festivities with friends and family. This complimentary program and others like it are instrumental in minimizing the number of car accidents caused by intoxicated motorists, especially during a holiday.
The complimentary ridesharing service program offer is subject to the following terms and conditions:

The offer officially begins at 5:00 PM EST on September 1st, 2017 and ends at 12:00 AM on September 4th, 2017.
Only rides within Middlesex County, Hartford County, and New London County in Connecticut will be eligible for this no-cost ride program.
Participants using the complimentary program must be at least 21-years old.
The provider of the ride must be a licensed taxi company, or a ridesharing driver registered with Uber or Lyft.
Reimbursement is limited by a $35 maximum for a one-way ride or round trip ride services to/from the participant's home.
Participants can only be reimbursed for one ride throughout the promotional period (see above).
Participants must send a receipt of the qualifying ridesharing service to Carlson & Dumeer by midnight on September 8th, 2017 to maintain reimbursement eligibility.
A copy of the official taxi company, Uber, or Lyft receipt and a copy of the participant's valid driver's license can be emailed to slmcmanus(at)carlsondumeer.com.
OR, a copy of the official taxi company, Uber, or Lyft receipt and a copy of the participant's valid driver's license can be sent via U.S. Mail to Carlson & Dumeer, LLC, 100 Riverview Center, Suite 130, Middletown, CT 06457.
(Receipts submitted to the firm will be reviewed in the order in which they arrive. There is no set timeline for the reimbursement of eligible receipts. The law firm will handle reimbursements in a timely manner.)
For more information about the no-cost Labor Day Weekend cab ride program offered by Carlson & Dumeer, inquiring parties are encouraged to visit http://www.carlsondumeer.com/firm-blog/2017/september/free-uber-lyft-taxi-rides-for-labor-day-weekend/ and contact the law firm directly.