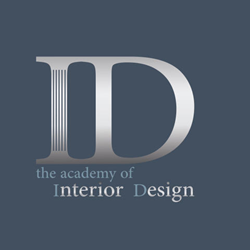 Our system is unique, easy to follow and allows graduates to take on clients right away
Los Angeles, California (PRWEB) September 03, 2017
The Academy of Interior Design will offer a 5-day interior design certificate course October 16-20th, 2017 in Los Angeles, California. This program is developed for both the local aspiring designer and the designer from out of town. The Academy's one-week format includes exclusive formulas and systems created by the program's co-founder, and former HGTV and TLC design show host, Wanda Colon. Wanda says her inspiration for creating the program is to "Provide aspiring designers with powerful, real-world business systems along with design training under one roof. Our system is unique, easy to follow and allows graduates to take on clients right away. Some students come to us with prior training just for the business-of-design segments. Our all in one course is also convenient to attend from anywhere around the globe given that the live portion is completed in 1 consecutive week."
This turn-key Interior Design course has been designed to provide each student with the all the professional skills and ongoing industry support needed to succeed as an interior designer. The Academy's Interior Design course offers its students a unique opportunity to develop a full or part time career as a professional interior designer with all the business documents needed for a new business and access to unlimited coaching and resources to ensure each student's success.
The Academy claims success is born out of knowledge and hands-on experience. The course itinerary includes industry expert sessions and hands-on exercises combined with mentoring, every step of the way. Each student is provided with additional home study documents and ongoing business coaching after completing the course. In addition, the course is set up as a business-in-a-box program and includes client forms and contracts to help launch each individual student's business.
The Academy of Interior Design's Fall 2017 Interior Design certificate course runs October 16, 2017 to October 20, 2017 from 9:30 AM to 5:30 PM in Los Angeles, California.
Call for more information: 1(800) 574-5576
Or click here for more information on The Academy of Interior Design.
Can't make the October certificate course?
The Academy of Home Staging and Design will be offering these courses in 2018:
February 2 - 9th, 2018 - The Academy of Home Staging course in Los Angeles.
May 14 - 18th, 2018 - The Academy of Interior Design course in Los Angeles.
October 15 - 19th, 2018 - The Academy of Interior Design course in Los Angeles.