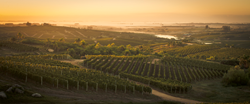 "The level of dedication and investment that Mr. Bulgheroni has put into each of the estates is nothing short of tremendous. We are honored to represent the brands in the US market." - Mark Giordano, President - Pacific Highway Wines & Spirits
Greensboro, NC (PRWEB) September 05, 2017
Pacific Highway Wines & Spirits announced today a strategic partnership with international vintner Alejandro P. Bulgheroni. A collection of seven brands, previously managed in the US market by Blends Inc. will migrate to Pacific Highway Wines & Spirits for importation, sales, and marketing representation effective immediately. The Blends Inc. sales team will step into expanded roles under the leadership of Mark Giordano, Pacific Highway's President.
Bulgheroni, a native Argentinian who participates in more than fifteen wine estates across four continents, is using Blends to facilitate the importation and representation of his wines in the US market. After consecutive years of portfolio growth, it was decided to merge the sales and marketing business to allow for additional growth for the following brands: Garzón from Uruguay, Vistalba, Tomero, and Argento from Argentina, Château Suau from Bordeaux, and Renwood and The Cleaver from Amador County, California. Importing and selling Argento in the Australian market with the Oatley family wine business established a positive relationship that set the stage for today's announcement.
"I'm thankful to the Blends team for their great work and am confident that this strategic partnership will result in driving future growth in the US market. Pacific Highway Wines & Spirits is a family business – nimble and personable, as well as very results-oriented. We look forward to working closely with the Giesens and to continuing our work with the Oatleys" stated Alejandro P. Bulgheroni.
Mark Giordano, President of Pacific Highway Wines & Spirits added, "The level of dedication and investment that Mr. Bulgheroni has put into each of the estates is nothing short of tremendous. We are honored to represent the brands in the US market."
THE ESTATES:
Bodega Garzón is Bulgheroni's cutting-edge estate in Uruguay that began as olive groves and, in collaboration with winemaker Alberto Antonini, the property now includes vineyards mainly dedicated to Tannat and Albariño, a 205,000 square foot facility that will be the first LEED-certified winery built outside the US, a 120-seat restaurant overseen by Argentinian chef, Francis Mallmann, and a golf course designed by Angel Cabrera, Argentina's top golfer. Garzón Single Vineyard Tannat 2015 won 'Best Single Varietal Red Wine' and Garzón Reserve Albariño 2016 won 'Best South American White Wine' at the 2017 Decanter Wine Awards in London.
From Mendoza, Argentina, Bodega Vistalba, and Tomero are partnerships with Carlos Pulenta, part of one of the country's traditional winegrowing families. Vistalba's estate-grown, limited production red blends include Corte A (Malbec, Cabernet, Bonarda), followed by Corte B and Corte C, from the Luján de Cuyo region. Tomero wines are sourced from the Uco Valley and based on single varieties. Bodega Argento, located in the Central Region, offers a selection of lifestyle wines, led by Malbec and Pinot Grigio, sourced from across five estate vineyards. All of the wines from the Argentinian brands are crafted in collaboration with Alberto Antonini.
From Bulgheroni's Northern Hemisphere offering, Pacific Highway will import wines from Château Suau's historic 82-acre property in France's Côtes de Bordeaux. Beginning with the 2014 vintage, all Château Suau wines are organic, certified Ecocert, and produced under the direction of winemaking consultant Michel Rolland. Pacific Highway will also represent Renwood Winery featuring estate Zinfandels from California's Amador County in the Sierra Foothills as well as The Cleaver, a Red Blend.
## Ends ##
ABOUT PACIFIC HIGHWAY WINES & SPIRITS:
Pacific Highway Wines & Spirits is a specialized import, sales, and marketing agency headquartered in Greensboro, NC and owned by Australia's Oatley family and New Zealand's Giesen family. The portfolio is based on family-owned brands from coveted wine regions across the globe, featuring offerings from Argentina, Uruguay, Australia, New Zealand, South Africa, Chile, and France, and domestic offerings from Oregon and California. Mark Giordano, President, leads the group with support from two executives, Angela Slade, VP Brand Strategy & Communications, and Lee Woodard, General Manager, and a team of experienced sales managers across the country.
ABOUT ALEJANDRO BULGHERONI FAMILY VINEYARDS:
Alejandro P. Bulgheroni, a native Argentinian, is one of the most experienced entrepreneurs in the energy sector. Having developed several agro-industrial projects since 1965, he participates in a collection of quality-focused wineries across four continents under the banner of Alejandro Bulgheroni Family Vineyards. Whether investing in revitalization projects for historical regional estates or building wine projects from scratch, Bulgheroni's premium portfolio represents the authentic expression of several of the most emblematic wine regions, bringing each estate's unique attributes and terroir-driven wine individuality to life. The brands are distributed globally, with a strong presence in South America, Europe, Asia, and the United States.