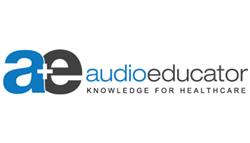 Many denials are not valid … and providers have the right to challenge them.
Durham, NC (PRWEB) September 06, 2017
AudioEducator, a division of audio conference and corporate education leader ProEdTech, will host the live webinar "Medicare Appeals: Collect What Your Practice Really Deserves" with veteran healthcare consultant Barbara J. Cobuzzi, MBA, CPC, CENTC, COC, CPC-P, CPC-I, CPCO, AAPC Fellow, on Tuesday, October 17, 2017 at 1:00 pm ET. This session will address how providers can navigate Medicare and other payers' appeals processes in order to secure their practice's rightful reimbursement.
Spending time and resources to appeal denied claims can be taxing for a physician practice. However, appeals can not only help a practice recoup money, but can also divert auditors from honing in on problematic claims. For an auditor, if a practice is unable to show that it's made an effort to appeal denied claims, it appears as though physicians and their staff are not aware of potential compliance issues.
In fact, many denials are not valid. Whether they're due to a simple typo on a claim or a payer's oversight, providers have the right to challenge their carrier or intermediary's determination and argue their case. Recouping denied payments can be quite simple – if the details of the appeals process are understood.
In this session, expert speaker Barbara J. Cobuzzi, MBA, CPC, CENTC, COC, CPC-P, CPC-I, CPCO, AAPC Fellow, will address each step of a proven, effective method for securing a practice or facility's rightful reimbursements.
The session will help coders and billers, billing and practice managers, physicians, clinical and front desk staff, surgical schedulers, and anyone involved in the revenue cycle:

Gain a fresh perspective on coding versus reimbursement
Review the elements that affect reimbursement
Understand how the appeals process works and get tips for filing winning appeals
Learn how payers find opportunities for underpayment or denial of services
Target areas with the biggest appeal opportunities
Tailor appeals based on who's paying – Medicare vs. private payers
Learn how to use payer appeal forms effectively
Find out about common compliance issues for all denial types
Study state and federal claim processing laws
Understand the difference between provider and patient appeals
Know what to do when an appeal is not successful
Identify five formal appeal steps
Review redetermination and reconsideration by QIC
Appeal a dismissal and understand dismissal options
For more information and to register, visit: https://www.audioeducator.com/medical-coding-billing/appeal-process-for-denied-payments.html.
Get $30 off on our conferences and webinars. Use Code PRWEB30 on checkout (applicable for all purchases).
About ProEdTech
ProEdTech is a leading source of knowledge and training for professionals in over 15 industries, serving individuals, businesses and their employees around the globe. It offers webinars, online conferences, seminars, boot camps, books, DVDs, white papers, industry reports and other learning tools from industry experts and insiders who provide a fresh perspective on key issues, trends and regulations in order to simplify governance, risk and compliance (GRC) for enterprises and industry professionals.
ProEdTech's AudioEducator webinars offer updates, regulatory knowledge and information on the latest news in various medical specialties, as well as coding and billing updates, and analysis of regulations that affect ambulatory surgical centers, home health, long term care and hospice facilities, hospitals and healthcare systems, health insurers and physician practices. Webinars are also offered through AudioSolutionz in the technology, human resources, construction and housing, ICT and telecom, manufacturing, consumer packaged goods and retail, safety and security, transportation, energy and environment, education, trade, and chemicals industries. ProEdTech's Eli Financial platform offers tax and banking professionals, focusing on providing high-quality online training products customized for U.S. lenders and tax practitioners that include the latest updates from the IRS, CFPB and other regulatory authorities. Lawyers across the United States depend on Eli CLE for top quality online continuing legal education (CLE) programs, which can be completed for MCLE credits.
ProEdTech regularly provides professionals the opportunity to get answers to their most complex questions directly from experts, without having to attend costly live conferences. To learn more, visit: http://www.proedtech.com/.