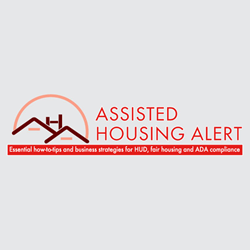 The federal government measures housing quality, and property owners, property managers and maintenance staff must know how to navigate the rules.
Durham, NC (PRWEB) September 06, 2017
AudioSolutionz and Assisted Housing Alert, divisions of audio conference and corporate education leader ProEdTech, will host the live webinar "REAC Inspection Training Boot Camp" with industry veteran Hank Vanderbeek on Thursday, September 21 at 11:30 am ET. This five-and-a-half-hour boot camp will provide detailed insight on important aspects of the REAC inspection process.
The Uniform Physical Condition Standards dictate how the federal government measures housing quality, and property owners, property managers and maintenance staff must know how to navigate the rules. The Real Estate Assessment Center (REAC) levies substantial penalties for violations. Compliance means understanding the REAC inspection process and knowing how to prevent high point-site defects, which property owners and managers need to identify, prioritize and tackle.
This session with public housing expert Hank Vanderbeek covers both broad topics and detailed points to reveal mistakes and misunderstandings in the inspection process. He will share his expertise on training, how to handle failed inspections, the paperwork needed for inspections, details on fire protection, and which defects are cited the most. A dozen case studies will be presented.
The session will help top management, property managers, property owners, maintenance supervisors, support staff, C-level staff and office managers:

Understand REAC Uniform Physical Condition Standards compliance
Successfully plan for a REAC inspection
Learn what happens after the inspection, when a score is issued and the 20-point rule
Gain valuable insight from a host of case studies – how to handle everything from gopher holes to defective sprinklers
Pinpoint the most important health and safety rule criteria
Explore the 15 most misapplied deficiencies
For more information and to register, visit: https://www.assistedhousingalert.org/virtual-bootcamp/reac-inspection/.
About ProEdTech
ProEdTech is a leading source of knowledge and training for professionals in over 15 industries, serving individuals, businesses and their employees around the globe. It offers webinars, online conferences, seminars, boot camps, books, DVDs, white papers, industry reports and other learning tools from industry experts and insiders who provide a fresh perspective on key issues, trends and regulations in order to simplify governance, risk and compliance (GRC) for enterprises and industry professionals.
ProEdTech's AudioEducator webinars offer updates, regulatory knowledge and information on the latest news in various medical specialties, as well as coding and billing updates, and analysis of regulations that affect ambulatory surgical centers, home health, long term care and hospice facilities, hospitals and healthcare systems, health insurers and physician practices. Webinars are also offered through AudioSolutionz in the technology, human resources, construction and housing, ICT and telecom, manufacturing, consumer packaged goods and retail, safety and security, transportation, energy and environment, education, trade, and chemicals industries. ProEdTech's Eli Financial platform offers tax and banking professionals, focusing on providing high-quality online training products customized for U.S. lenders and tax practitioners that include the latest updates from the IRS, CFPB and other regulatory authorities. Lawyers across the United States depend on Eli CLE for top quality online continuing legal education (CLE) programs, which can be completed for MCLE credits.
ProEdTech regularly provides professionals the opportunity to get answers to their most complex questions directly from experts, without having to attend costly live conferences. To learn more, visit: http://www.proedtech.com/