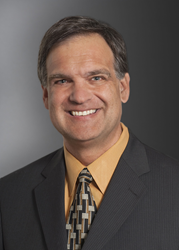 "He's incredibly passionate about data, analytics, and how technology is changing the marketing landscape."
Boston, MA (PRWEB) September 06, 2017
QuickPivot, the cloud-based, cross-channel marketing platform enabling B2B and B2C companies to market at customer speed, today announced the introduction of Bob Boehnlein as the company's new CEO. He succeeds Ken Marshall, who will remain on the company's Board of Directors.
"We are thrilled to have Bob joining QuickPivot as our new CEO" said Ken Marshall, the original founder of QuickPivot. "He brings a wealth of highly relevant sales, marketing and product experience, and has helped companies scale from concept to hundreds of millions in value. He's incredibly passionate about data, analytics, and how technology is changing the marketing landscape."
Boehnlein is an experienced leader in the Martech software industry, and has served on QuickPivot's Board of Directors since November, 2016. Most recently as CEO founder of Perscio, a big data consultancy, Bob assisted companies in bridging the gap between the technical world of big data and the practical aspects of business strategy. Prior to that, he was the President for Analytical Applications at Teradata, a leading provider of cloud-based application software and big data analytics technology. While there, he led the business strategy for delivering its industry-leading marketing resource management solutions to Global 2,000 companies. Earlier, Boehnlein was a senior executive with Aprimo, one of the early leaders in the marketing automation space, that was acquired by Teradata in 2011. Boehnlein previously was a management consultant at Ernst & Young LLP. He has been named on B2B Magazine's "Who's Who" list for demand generation.
"The entire Board thanks Ken for his leadership over the past 3 years," stated Mark Koulogeorge, lead investor and board member. "His steady leadership has helped us make great strides in our product development, strategic market positioning and customer engagement, and we expect a very smooth transition from Ken to Bob across all aspects of our business."
Bob earned his bachelor's degree in computer and electrical engineering from Purdue University, and his Master's degree in computer science from UCLA.
 
About QuickPivot
QuickPivot™ delivers fast, powerful, easy-to-use software for smart and nimble marketers with big ideas. The QuickPivot Cross-channel, Campaign Management (CCCM) platform combines big data analytics, discrete customer journey insights, visual and intuitive segmentation, and simplified customer journey mapping in one unified SaaS offering. Winner of several industry innovation awards, the QuickPivot platform enables marketers to deliver coordinated customer experiences across all channels, measure results in real-time, and refine marketing programs to improve performance. As brands look for cost-effective ways to drive rapid campaign creation and execution, QuickPivot is emerging as the vendor of choice. That's why clients like Shutterfly, HP, Allen Edmonds, the NHL, and over 20 channel partners are turning to QuickPivot as their new marketing hub. For more information, visit http://www.quickpivot.com