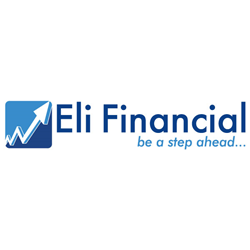 Taxpayers who are audited usually have a right to appeal any determination by an agent.
Durham, NC (PRWEB) September 07, 2017
Eli Financial, a division of audio conference and corporate education leader ProEdTech, will host the live webinar "Learn How to Prepare a Protest and File a Winning Appeal With the IRS" with tax attorney Robert E. McKenzie on Tuesday, September 26, 2017 at 1:00 pm ET. This session will address how to craft appeals to the IRS involving taxpayer audits.
As IRS enforcement efforts have increased dramatically over the past few years, taxpayers have increasingly needed to seek the assistance of the IRS Appeals Division. Taxpayers who are audited usually have a right to appeal any determination by an agent, and they also enjoy the right to appeal any proposed seizure or levy action. Over the last several years taxpayers have also found it extremely important to seek the IRS Appeal Division's assistance, as reduced staffing at the IRS has resulted in a higher percentage of unagreed cases. However, the same reduced staffing of agents has resulted in similar reductions in appeals officers and a policy that prohibits face-to-face appeals.
This session with Robert E. McKenzie will discuss the best way to file winning appeals relating to appeals from examinations, appeals of collection due process notices, appeals of denials of installment agreements, and appeals of penalties. Robert will also discuss the Appeals Judicial Approach and Culture (AJAC) program. Practical examples of successful case resolutions will be provided at the end of this two-hour information-packed session.
The session will help CPAs and enrolled agents, tax attorneys, finance and accounting professionals, accounting and taxation firms, law firms dealing with tax issues, and for-profit businesses involved in joint ventures with nonprofit organizations:

Understand the appeals mission and office jurisdiction, and limits of jurisdiction
Understand the function and role of appeals
Learn how to prepare a protest
Get the knowledge necessary to reach an appeals settlement
Learn the strategic priorities of an appeal
Learn about the appeals judicial approach and culture project
Get insight on written protests, settlements and the tax courts
For more information and to register, visit: https://www.elifinancial.com/taxation/irs-appeals-handing-diminished-taxpayer-rights.
Get $20 off on our webinars. Use Code PRWEB20 on checkout.
About ProEdTech
ProEdTech is a leading source of knowledge and training for professionals in over 15 industries, serving individuals, businesses and their employees around the globe. It offers webinars, online conferences, seminars, boot camps, books, DVDs, white papers, industry reports and other learning tools from industry experts and insiders who provide a fresh perspective on key issues, trends and regulations in order to simplify governance, risk and compliance (GRC) for enterprises and industry professionals.
ProEdTech's AudioEducator webinars offer updates, regulatory knowledge and information on the latest news in various medical specialties, as well as coding and billing updates, and analysis of regulations that affect ambulatory surgical centers, home health, long term care and hospice facilities, hospitals and healthcare systems, health insurers and physician practices. Webinars are also offered through AudioSolutionz in the technology, human resources, construction and housing, ICT and telecom, manufacturing, consumer packaged goods and retail, safety and security, transportation, energy and environment, education, trade, and chemicals industries. ProEdTech's Eli Financial platform offers tax and banking professionals, focusing on providing high-quality online training products customized for U.S. lenders and tax practitioners that include the latest updates from the IRS, CFPB and other regulatory authorities. Lawyers across the United States depend on Eli CLE for top quality online continuing legal education (CLE) programs, which can be completed for MCLE credits.
ProEdTech regularly provides professionals the opportunity to get answers to their most complex questions directly from experts, without having to attend costly live conferences. To learn more, visit: http://www.proedtech.com/.