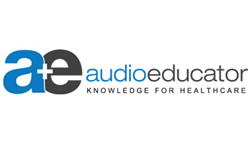 Understanding CMS's intent behind every M item will help clinicians to assign the correct scores for patients.
Durham, NC (PRWEB) September 07, 2017
AudioEducator, a division of audio conference and corporate education leader ProEdTech, will host the live webinar "OASIS C2 – New and Challenging Items" with healthcare consultant Sharon Litwin, RN, BSHS, MHA, HCS-D, on Thursday, November 2, 2017 at 1:00 pm ET. This session will address new items in the OASIS manual that apply to services provided by homecare clinicians.
Clinicians must understand the intent and guidance from the OASIS Manual in order to assess their homecare patients accurately, consistently, completely, and appropriately. At the core of the homecare industry, OASIS leads to reimbursement, outcomes for star ratings and value based purchasing (VBP). But many clinicians aren't familiar with the intent or the impact of OASIS responses, or how to assess the patient and determine which of the standardized OASIS responses apply to their patients.
Answering "M items" correctly is of special importance. Understanding CMS's intent behind every M item will help clinicians to assign the correct scores for patients. To expertly respond to OASIS items will be even more important in the next few years as CMS attempts to develop a tool that will accurately present and follow the patient across all care providers.
In this session, expert Sharon Litwin, RN, BSHS, MHA, HCS-D, will go over the intent of the M and GG items so that homecare clinicians are able to accurately assess their patients and ensure full reimbursement for their services. Sharon will also review the changes to OASIS C-2 and some of the challenging areas, including new items of comorbidities of diabetes and peripheral vascular disease, height/weight, and the new GG item in which clinicians must have the patient perform a task and score it, projecting the patient's ability on discharge.
Clinicians and managers who perform, audit and/or are responsible for the integrity of OASIS in a home health agency, as well as beginners to OASIS, those who are struggling with OASIS, or those who need a refresher will all benefit from this seminar. The session will help field clinicians, RNs, PTs, OTs and STs who do OASIS to:

Understand the concept and flow of OASIS C2 and the comprehensive assessment
Explore the CMS concept behind OASIS and how it ties to the comprehensive assessment
Get an overview of OASIS C2 changes
Understand the New M and GG items in OASIS C2, including intent and guidelines
Review challenging M items, the intent and how to assess and answer
Understand how this relates to comprehensive assessment
For more information and to register, visit: https://www.audioeducator.com/coding-updates/oasis-c2-updates.html.
Get $30 off on our conferences and webinars. Use Code PRWEB30 on checkout (applicable for all purchases).
About ProEdTech
ProEdTech is a leading source of knowledge and training for professionals in over 15 industries, serving individuals, businesses and their employees around the globe. It offers webinars, online conferences, seminars, boot camps, books, DVDs, white papers, industry reports and other learning tools from industry experts and insiders who provide a fresh perspective on key issues, trends and regulations in order to simplify governance, risk and compliance (GRC) for enterprises and industry professionals.
ProEdTech's AudioEducator webinars offer updates, regulatory knowledge and information on the latest news in various medical specialties, as well as coding and billing updates, and analysis of regulations that affect ambulatory surgical centers, home health, long term care and hospice facilities, hospitals and healthcare systems, health insurers and physician practices. Webinars are also offered through AudioSolutionz in the technology, human resources, construction and housing, ICT and telecom, manufacturing, consumer packaged goods and retail, safety and security, transportation, energy and environment, education, trade, and chemicals industries. ProEdTech's Eli Financial platform offers tax and banking professionals, focusing on providing high-quality online training products customized for U.S. lenders and tax practitioners that include the latest updates from the IRS, CFPB and other regulatory authorities. Lawyers across the United States depend on Eli CLE for top quality online continuing legal education (CLE) programs, which can be completed for MCLE credits.
ProEdTech regularly provides professionals the opportunity to get answers to their most complex questions directly from experts, without having to attend costly live conferences. To learn more, visit: http://www.proedtech.com/.