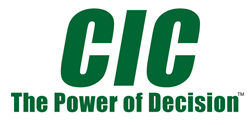 The system is great and very easy to use. Being able to reschedule an expired passport is simple.
Lancaster, CA (PRWEB) September 12, 2017
Contemporary Information Corporation™ (CIC™), the nation's leading provider of employment and resident screening since 1986, announces a new feature about their employment screening and drug testing services.
Within recent months CIC™ has added additional capabilities to their drug testing service. Upon request, companies that have job applicants or employees who frequently miss the deadline of their drug testing pass can receive credentials that allow them to access the eScreen portal directly. This enables CIC Subscribers, such as Multifamily Management Services, to go into the eScreen system and extend the deadline for the applicant to show up to the lab.
Jonathan Lazarde, Human Resources Representative of Multifamily Management Services stated, "The system is great and very easy to use. Being able to reschedule an expired passport is simple. Prior to using CIC™ we were already connected with eScreen, so I was quite familiar with the system!"
CIC™'s employment screening reports can be completed online, 24/7, through their clean web-based interface. All orders (both archived reports and those in process) can be viewed online, and come complete with pre-adverse action letters. Popular employment packages include: the standard report, with SSN trace and nationwide and county level criminal search; the professional report, with federal court records, driving records, and all the perks of the standard report; and the executive report, with education verification, employment verification, and all of the perks of the professional and standard reports. In addition to employment packages, the U.S. based company also offers Experian® credit reports (for permissible employment purposes only), I-9 verification, workers' compensation reports, drug testing, and more.
Subscribers who conduct drug screening either for pre-employment or routine audits, controls how many days the applicant must complete the drug test. Businesses are also able to allow the applicant to take the test up to 7 days after the original expiration date. If the pass expires, CIC™'s expert U.S. based staff can easily reissue the pass.
For more information about CIC™'s revolutionary employment screening and drug screening services contact esp(at)cicreports(dot)com at 800-288-4757.