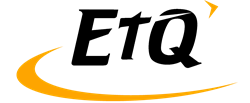 Farmingdale, New York (PRWEB) September 07, 2017
Verse Solutions is pleased to announce that it will be attending RAPS Regulatory Convergence from September 11th to September 12th in National Harbor, MD.
RAPS Convergence is an annual regulatory conference designed specifically for Life Sciences. It addresses all things relevant to the dynamics of this industry.
Verse Solutions will be showcasing its quality and compliance solutions at booth 513.
Get more information on RAPS Convergence, here. For more information on Verse Solutions' products or services, visit us at http://www.versesolutions.com.
About RAPS
The Regulatory Affairs Professionals Society (RAPS) is the largest global organization of and for those involved with the regulation of healthcare and related products, including medical devices, pharmaceuticals, biologics and nutritional products. Founded in 1976, RAPS helped establish the regulatory profession and continues to actively support the professional and lead the profession as a neutral, non-lobbying nonprofit organization. RAPS offers education and training, professional standards, publications, research, knowledge sharing, networking, career development opportunities and other valuable resources, including Regulatory Affairs Certification (RAC), the only post-academic professional credential to recognize regulatory excellence. RAPS is headquartered in suburban Washington, DC, with offices in Shanghai and Singapore and chapters and affiliates worldwide.
About Verse Solutions
Quality, EHS and GMP Compliance Management software is becoming a growing requirement in businesses today. With the speed of the market ever-increasing, companies need solutions that will allow them to manage and track Quality, EHS and GMP Compliance processes, while automating these processes efficiently. Verse was developed to enable organizations to gain these valuable tools in a cost-effective manner. Verse has all the key processes such as Document Control, Corrective Action, Audits, Complaint Handling, Incidents and Training in a dedicated cloud environment. This means you have an enterprise Quality, EHS and GMP Compliance Management System in your own personal cloud. For more information on the latest additions to Verse, or for a full list of the functionality available in each suite, visit us at http://www.versesolutions.com or blog.versesolutions.com.