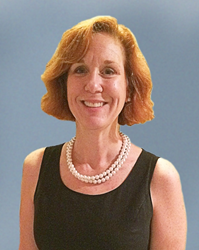 Wendy's portfolio management experience coupled with her years working in the development phases of large homeowner associations, give her a deep level of professional knowledge. She is very qualified to be our new Division Manager."
Orlando FL (PRWEB) September 08, 2017
Sentry Management, a leader in condominium and homeowner association management and a major presence in Central Florida, announces the promotion of Wendy Thrower to Division Manager. Wendy will head the new Ocala FL Division. She joined the Sentry Management Tavares office team as a Community Manager in 2013. Last fall, she was promoted to Assistant Division Manager.
Wendy Thrower grew up in Ocala Florida. She earned a BA from the University of Georgia. Wendy has been a portfolio manager for eight years and has managed HOA's, COA's and Commercial Maintenance Associations. Significantly, she has managed six developer-controlled HOAs, including several large, prestigious communities. Before getting her CAM license, Wendy worked as a Real Estate Broker Liaison at Golden Ocala Golf & Equestrian Club. In that position, she assisted in Marketing and Public Relations, coordinated events, and handled the website and advertising.
In 2016, Wendy joined the elite group of community association managers who have earned the Professional Community Association Manager (PCAM) designation from Community Associations Institute (CAI). She is one of less than 1,400 active managers nationwide who has earned the highest level of professional recognition in the community association field. To earn the PCAM designation, managers must have five years of community association management experience and complete more than 100 hours of course work. Also, PCAM designees must fulfill continuing education and service requirements and adhere to a code of ethics.
Joanna W. Hart, Senior Vice President, praised the unique professional background that Wendy Thrower brings to her new role. "Wendy's portfolio management experience coupled with her years working in the development phases of large homeowner associations, give her a deep level of professional knowledge. Most impressive is the customer focus she has brought to her accounts since joining Sentry. She is very qualified to be our new Division Manager."
Wendy's office will be located at 1321 SE 25th Loop, Unit 101, Ocala FL 34471. The Ocala office number is 352-390-8916.
Sentry Management is a full-service community management company. Sentry's business is the day-to-day operation of communities, homeowner associations, and condominiums. Sentry is accredited as an AMO® (Accredited Management Organization) by the Institute of Real Estate Management, providing an independent evaluation that Sentry has one of the highest operating and financial standards in the industry. Sentry operates in dozens of localities in Florida, Arizona, Colorado, Georgia, Idaho, Indiana, Maryland, Missouri, New Mexico, North Carolina, South Carolina, Tennessee, and Virginia.