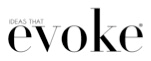 Madison, WI (PRWEB) September 06, 2017
Ideas That Evoke® – a Madison-based social media, influencer and PR agency serving clients in the beauty, lifestyle and luxury industries – was recently awarded a website rebrand project by the Greater Madison Chamber of Commerce in partnership with Hardin. Since its foundation, the Greater Madison Chamber of Commerce has been the voice of local businesses working to strengthen the Madison economy while preserving and improving the community's quality of life.
As one of the fastest-growing independent creative agencies in the country, Ideas That Evoke will be responsible for rebranding the Greater Madison Chamber of Commerce's digital presence to best represent the organization's direction for the coming years. Evoke, which was recently named to the Inc. 5000 roster of fastest-growing private companies in the United States and recognized as the No. 8 Top Company in the State of Wisconsin, is well-equipped to position and generate awareness for the Greater Madison Chamber of Commerce through content development, innovative design and digital strategy.
"As a member of the Chamber and a Madison-based agency, we share and support many of the same ideals as the Greater Madison Chamber of Commerce," said Kelly Ehlers, Founder and President of Ideas That Evoke. "At Evoke, we work to pioneer the digital strategies of a multitude of industry-leading brands around the world, but our agency is deeply committed to our local roots. We are thrilled to partner with the Greater Madison Chamber of Commerce to continue growing the local business sector and foster entrepreneurial success in Madison."
Supporting a network of nearly 1,300 members from a diverse set of organizations, the Greater Madison Chamber of Commerce champions the cultivation of world-class ideas and promotes the progressive future of Madison-area businesses. Evoke will offer its creative storytelling and design expertise to transform the Chamber's digital presence, support the organization's economic development efforts, and emphasize its role as the voice of the vibrant Greater Madison business community. The new digital platform will highlight Madison's position as an entrepreneurial epicenter, and further detail the Chamber's mission to make the local region a global hub for future innovators.
The Greater Madison Chamber of Commerce is the latest win for Ideas That Evoke, and joins a roster of clients across several industries, including: AC Hotel by Marriott, Procter and Gamble, Coty Beauty, Andis Company, Tide Dry Cleaners and Olivia Garden.
###
About Ideas That Evoke®
Ideas That Evoke, a social media, digital and PR agency located in Madison, WI, was recently named the #325th Fastest Growing Private Company in America by Inc. Magazine's annual Inc. 5000 List. The agency, founded by Kelly Ehlers in 2009, is rooted in solving business challenges through the innovative use of social media, influencer marketing and disruptive creative. To learn more about Ideas That Evoke®, visit http://www.IdeasThatEvoke.com, like us on Facebook and follow us on Instagram and Twitter.