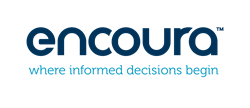 Colleges and universities are under increasing pressure to meet their goals and need more advanced ways to ensure student success. Now, with Encoura Data Lab, enrollment and marketing teams can identify those students that will engage, enroll and thrive in their environments.
Austin, TX (PRWEB) September 14, 2017
The National Research Center for College and University Admissions™ (NRCCUAⓇ) today announces Encoura™, where informed decisions begin. Encoura is a platform created to represent the company's commitment to encouraging students to pursue lifelong learning and career success, and help higher education institutions make more informed decisions that optimize fit and create the highest probability of success.
Encoura Data Lab, a technology platform that provides data science, analytics, predictive modeling and research, is revolutionizing the capabilities of the college and university enrollment office. Encoura Data Lab uniquely positions enrollment officers to achieve unprecedented levels of recruiting success by helping them understand more about their prospective students, learn how likely those students are to apply to their institution and recognize which messages they are most likely to respond to.
As part of Encoua Data Lab, the Enrollment Lens™ module provides for unparalleled intelligence and insights. Clients can leverage data science and analytics that allow them to interact with their collective set of information in new and innovative ways. In particular, Enrollment Lens will now offer "point-in-time" or "stage-of-funnel" visualization capabilities so users can quickly gain insights and track velocity across key areas of the admissions funnel. This provides the perspective needed to ensure key indicators are moving in the right direction and allows them to make faster, more informed decisions.
Access to Encoura Data Lab is granted exclusively to NRCCUA members. Membership includes access to Encoura Data Lab's Class Planner module, select EduventuresⓇ Research and two passes to the Eduventures annual thought leadership summit.
Patrick Vogt, CEO of NRCCUA said, "Colleges and universities are under increasing pressure to meet their goals and need more advanced ways to ensure student success. Now, with Encoura Data Lab, enrollment and marketing teams can identify those students that will engage, enroll and thrive in their environments. This is a level of strategic approach and insight that has driven record success for participating colleges. It allows them to take their enrollment process to the next level, while helping students succeed."
About NRCCUA
The National Research Center for College and University Admissions is an educational data science platform and research organization with offices in Lee's Summit, MO, Boston, MA, New York, NY, and Austin, TX. For 44 years, NRCCUA has been a leading provider of data, technology and programs serving students, high school educators, colleges and universities. These solutions represent the link between students making important life decisions and those providing the resources and information they need to succeed in their post-secondary educations and careers. NRCCUA is part of Sterling Partners' Education Opportunity Fund. For more information, visit https://www.nrccua.org or http://www.encoura.org