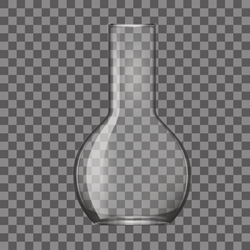 Philadelphia, PA (PRWEB) September 12, 2017
TRC, a Philadelphia-based market research firm, announced today that their white paper about determining proper sample sizes when conducting quantitative conjoint studies was published in the recent August issue of Quirk's Magazine. The article titled "How to Determine Sample Size in Conjoint Studies" is authored by TRC's Chief Research Officer Rajan Sambandam.
In the article, Mr. Sambandam provides some general and some specific recommendations when it comes to the right sample size for a conjoint analysis study. It's a practical guide, easily applied by market research practitioners, used at the point before knowing much detail about the study. Mr. Sambandam understands the complexities surrounding answering such a simple and ubiquitous question that doesn't seem to have an easy answer in market research circles.
In a typical conjoint exercise, respondents are repeatedly shown a few (about 3-5) products on a screen (described on multiple attributes) and asked to choose the one that they prefer. This form of data collection is very different from a simple, direct, scaled question. On each screen a respondent has to consider several attributes, usually involving a trade-off between benefits and costs, and has to provide a response (and repeat it several times).
Traditionally, sample size for conjoint is derived from standard error calculations for utility scores. Mr. Sambandam argues there are a few problems with such an approach. These calculations are only approximations, the utility scores are not the primary output metric of interest, and they can only be done when the design is finalized, which is late in the process.
Mr. Sambandam offers a different approach that focuses on the actual output metrics of conjoint – purchase likelihood scores and shares of preference - to determine the sample size for a conjoint study.
As a basis for his sample size recommendation, Mr. Sambandam analyzed 10 conjoint studies that ranged from 2 to 9 attributes, with 2 to 10 levels per attribute. The studies translated into a total of 29 data points thanks to large samples sizes in some of the studies analyzed.
About TRC Market Research, product development research firm
TRC Market Research is a new product research and analytics firm that pairs customized solutions with senior-level attention to help solve business problems. TRC provides expertise in designing and implementing successful brand research, pricing research, business to business market research, market segmentation and satisfaction and loyalty research.