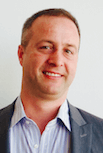 Automation has been a key driver for the implementation of NGS as the early adopters start to make way for the early majority and as NGS-based HLA typing continues to mature.
Budapest, Hungary & Cambridge (PRWEB) September 11, 2017
Global molecular diagnostics company Omixon, headquartered in Budapest with US offices in Cambridge, MA, announce today that Holotype HLA and other Omixon products will be featured among eight posters produced by customers or collaborators at the annual meeting of the American Society for Histocompatibility and Immunogenetics (ASHI) in San Francisco, CA. Additionally, Omixon's Lunchtime Symposium on Thursday will focus on NGS for solid organ transplantation and the efficiencies of automating NGS on liquid handling instruments (see a summary of Omixon's activities below).
Among the customer poster presentations are three that focus on the benefits of using NGS and Omixon's unique de novo assembly Consensus Genotyping algorithm to identify shortcomings in legacy methods (P143, P205 & P254). The study by Plunkett et al. from the Cleveland Clinic focused on two examples, one in which Holotype HLA correctly identified and confirmed novel alleles that were incorrectly characterized with SBT/RSSOP and a second in which a previously unresolved ambiguity was resolved. Binder et al. showed the importance of using Long Range PCR with NGS to fully characterize a rare DRB1*13 allele unique to their German population, while Gomes et al. collaborated with several customers to demonstrate the superiority of Holotype HLA at detecting novel and null alleles, including those introduced by large insertions.
Another major theme among the customer poster presentations are those that focused on liquid handling automation. In conjunction with researchers at the NIH and Yale University, Holotype HLA has been successfully automated by Beckman Coulter on the Biomek 4000 (P179) and at the University of Kentucky by Agilent on the BRAVO (P253). Both automated protocols demonstrate how such instruments can dramatically reduce hands on time for Holotype HLA.
The case for automation will be further enhanced during the Omixon Lunchtime Symposium with a customer experience presentation from Rachel Breeding at the University of Kentucky's Immunomolecular Pathology Laboratory who will discuss the numerous variables they overcame with the successful automation of NGS on the Agilent BRAVO liquid handler and Omixon's Support Team. Omixon's CEO, Dr. Peter Meintjes notes that 'Automation has been a key driver for the implementation of NGS as the early adopters start to make way for the early majority and as NGS-based HLA typing continues to mature'. Dr. Meintjes will also discuss ongoing automation goals in the Lunchtime Symposium.
The Lunchtime Symposium, scheduled for Thursday 9/14, will feature an additional two customer experience presentations. Denice Kong, Laboratory Manager from the Immunogenetics and Transplantation Laboratory at UCSF will present how they implemented NGS testing for Hematopoietic Stem Cell Transplants and achieved accurate allelic resolution typing up to the 3rd field in routine HLA genotyping. Additionally, Karen Sherwood at Vancouver General Hospital will present on their experience using Holotype HLA with a focus on the utility of NGS for solid organ transplantation, and provide an update about forward-looking nanopore-based collaborations.
Maggi Woronkowicz, Director of Sales for the Americas at Omixon, says "The high level adoption of the Omixon Holotype HLA protocol in the US continues to increase steadily and we are very excited to be on the forefront of providing the technology the HLA community demands. Primarily, our focus towards improvements in workflow and the implementation of liquid handlers to streamline and automate this process continues to advance the accuracy of genotyping numerous samples, simplifies testing algorithms and most importantly, provides the final benefit of better transplantation outcomes for patients."
A final highlight from this year's ASHI Meeting is that Prof. Dimitri Monos, Chairman of Omixon's Scientific Advisory Board will receive the Distinguished Scientist Award for his significant contribution to the field of immunogenetics and transplant immunology while Prof. Dominique Charron, Member of Omixon's Scientific Advisory Board will be awarded the Rose Payne Distinguished Scientist Award for his long-standing contributions to the field of immunogenetics and support in the development of the Society. Dr. Meintjes says "We are thrilled to have strong enduring relationships with the leading scientists within the US and internationally, and whole-heartedly congratulate Profs. Monos and Charron for their contributions and achievements".
Omixon at ASHI 2017
Sept 11-15 | Omixon will be exhibiting at Booth #107 throughout the conference
Sept 11, 9:30-11am | Workshop - Resolving Laboratory NGS Assay Challenges with HLA Twin
Sept 11, 11:30-1pm | Workshop - Resolving Complex Cases of NGS-based HLA Typing
Sept 14, 12-2pm | Holotype HLA - Automated NGS-based HLA Typing for Bone Marrow and Solid Organ Programs
Sept 14, 4-5:30 pm | Awards in the Continental Ballroom
Omixon featured in posters at ASHI 2017
P011 | Yin et al. (2017) - Advances in HLA clinical relevant exon novelty detection from over 21,000 donor recruitment samples
P021 | Chang et al. (2017) - Managing NGS HLA genotyping data in the 17th workshop database
P143 | Plunkett et al. (2017) - Incorrect allele assignment by Sanger is novel allele by NGS
P179 | Melista et al. (2017) - Multi-center study on automating Holotype HLA™ on a Biomek 4000
P226 | Dinou et al (2017) - Investigation of loss of alleles in next generation sequencing HLA typing
P205 | Binder et al. (2017) - Completing a rare HLA-DRB1*13 genomic allele sequence based on long range amplicons and next generation sequencing
P253 | Breeding et al. (2017) - Automating Holotype HLA™ on the Agilent Bravo NGS workstation liquid handler and validating for routine HLA genotyping
P254 | Gomes et al. (2017) - NGS Superpowers II
Contacts at Omixon
Peter Meintjes, PhD
Chief Executive Officer
peter.meintjes(at)omixon(dot)com
+1 203 947 2772
Nora Nagy, MBA
Market Development Manager
nora.nagy(at)omixon(dot)com
+36 30 633 3050
About Omixon
Omixon is a global molecular diagnostics company, headquartered in Budapest, Hungary, with US offices in Cambridge, MA that commercializes disruptive technologies for clinical and research laboratories. Omixon's flagship product, Holotype HLA™, is the world's leading NGS-based HLA genotyping product that delivers the most accurate high-resolution HLA genotyping available, and is used in more than 35 hospitals worldwide. Omixon's research software, HLA Explore™ analyzes data from any sequencing technology and determines HLA genotypes from Whole Exome/Genome Sequencing experiments. HLA Twin is the second Omixon maintains an active grant-funded research program with a product pipeline focused on pre- and post-transplantation, and HLA genotyping applications beyond transplantation. For more information, visit http://www.omixon.com.