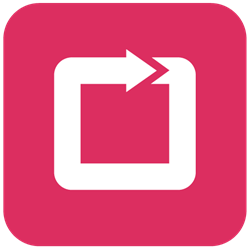 "Habit Design training not only dramatically lowers healthcare costs, absenteeism, and presenteeism, but most importantly improves patients' capacity for growing new healthy habits into their daily routine" - Dr. Maria Elena Lara, Clinical Director
Seattle, WA (PRWEB) September 11, 2017
According to a new study published in the Summer 2017 issue of The American Journal of Health Promotion, clinical research on employee engagement and corporate wellness points to a promising new breakthrough: training the discipline of creating new healthy habits through Habit Design®. The study includes the first clinically validated, evidence-based research on Habit Design's training protocols, shown to effect dramatic sustained behavior change, clinical outcomes, and return-on-investment for large-scale employee populations within one year.
Overweight participants applying Habit Design's habit training protocols lost twice as much weight as a control group following a 12-week intervention, whereas participants using a more standard weight loss program relapsed over time. In addition, 78% of Habit Design trainees (N=4,152) reported daily engagement with their healthy habits resulting in a 72% increase in wellness activity and 190% (or 1.9x) average return-on-investment (ROI) over a one-year period. In comparison, typical corporate lifestyle management programs suffer a -50% ROI, according to RAND Corporation.
"These results are clear evidence that translating clinically validated, evidence-based habit training techniques - developed by licensed, certified, and published clinical psychologists - leads to best-in-class clinical outcomes, higher productivity, and significant savings for employers looking to realize a true 'culture of health,'" said Habit Design CEO and Founder, Michael Kim.
According to The Mayo Clinic, virtually all Americans (97.3%) have failed to achieve the four basic healthy lifestyle habits - healthy eating, regular physical activity, smoking cessation, and ideal body fat percentage; 80% of heart disease, 80% of diabetes, and 40% of cancers could be prevented if Americans mastered just the first three. Artificially boosting willpower through motivational interviewing, challenges, fitness wearables, gamification, incentives, and so on may spur episodic, temporary changes, yet 80% of people still quit their health resolutions within just six weeks, and less than 10% of Fitbit wearers wear the device daily. This chronic inability to form lasting habits costs employers more than $1 Trillion in lost productivity every year, or on average $10,000 per employee per year.
Research shows that people who consistently act in healthy ways in daily life do so out of habit; with healthy habit training, they do not need to struggle with internal urges to act in unhealthy ways. But until now, these effective and efficient habit training techniques have remained inaccessible outside the clinical or scientific community. Habit Design is a breakthrough as the first clinically validated, evidence-based training program to synthesize over 100 peer-reviewed habit formation techniques into practical, practicable, personalized, and sustainable behavior change protocols. Unlike other programs which lack peer-reviewed clinical evidence or clinical administration, Habit Design is the only behavior change training program developed and administered by licensed, certified, and published clinical psychologists from Yale, Stanford, the University of Washington, and Kaiser Permanente, with over 100,000 cumulative clinical therapy and training hours.
"Traditional health promotion or population wellness programs have difficulty maintaining engagement and lifestyle changes even beyond one month," said Dr. Maria Elena Lara - the study's co-author, former University of Washington Psychology Professor, and Habit Design's Clinical Director - "The study's results indicate that effective delivery of Habit Design training not only dramatically lowers healthcare costs, absenteeism, and presenteeism, but also and most importantly improves patients' capacity for growing new healthy habits into their daily routines, which ultimately results in better health outcomes over a prolonged period."
Habit Design's patent-pending training portfolio includes a 12-week immersive daily training program combining workshops, e-courseware, tele-therapy, and mobile clinical tools, and is available to corporate wellness programs, healthcare payers & providers, and human resource organizations. Habit Design's training programs are innovative in their integration of clinically validated behavior change techniques with crowdsourcing, social networking, real-time peer coaching and clinical support, and behavioral economics. Over 100,000 trainees across more than 500 companies and organizations have engaged with Habit Design training, including at Apple, Aetna, Boeing, Blue Cross Blue Shield, Facebook, Google, Humana, Stanford Medical School, Starbucks, and even The White House. Over 200 healthcare professionals, health coaches, nurses, psychologists, and trainers have participated in Habit Design's Trainer-Affiliate Certification Program, enabling them to deliver Habit Design training for their clients, employers, and patient populations.
ABOUT HABIT DESIGN
Called "a leader in creating sustainable behavior change" by Charles Duhigg, the New York Times bestselling author of The Power of Habit, Habit Design is the first clinically validated training for creating new habits, developed and clinically tested by licensed, certified, and published clinical psychologists from Yale, Stanford, the University of Washington, and Kaiser Permanente. Habit Design has received over fifteen healthcare and human resource industry awards - including the prestigious B.F. Skinner Award for Organizational Behavior Management - and has been featured by The New York Times, Fast Company, CNN, MIT Technology Review, et al. To learn more, visit http://www.habitdesign.org.