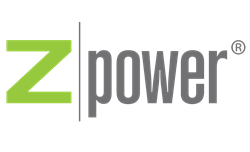 Camarillo, Calif. (PRWEB) September 11, 2017
ZPower, the world's only developer of rechargeable, silver-zinc microbatteries, will feature its rechargeable battery technology at the International Hearing Society (IHS) Convention & Expo, September 14–16 in Atlanta, Georgia. The IHS Convention is the premier event for hearing instrument specialists, bringing together members who represent hearing health care professionals worldwide.
ZPower batteries offer hearing aid wearers the confidence of all-day power and the flexibility to interchange ZPower batteries with zinc-air disposable batteries. Additionally, ZPower batteries are safe, non-flammable and recyclable; no other rechargeable battery on the market today provides this combination of features and benefits. And now nearly every major hearing aid manufacturer offers select products with ZPower silver-zinc rechargeable batteries.
ZPower is also sponsoring the new IHS event called Walk, Learn and Earn. Attendees now have an opportunity to earn one continuing education credit during the IHS Expo. Attendees will receive an Expo CE card with questions, and the answers will be obtained as attendees walk through the Expo and visit with exhibitors. A completed Expo CE card earns one continuing education credit and a chance to win a $250 Visa gift card.
Please join ZPower in booth #56 to view several new silver-zinc rechargeable hearing aids from multiple manufactures and to learn more about silver-zinc rechargeable battery technology.
About ZPower, LLC:
ZPower is a leader in the development of rechargeable, silver-zinc batteries for microbattery applications with headquarters and a manufacturing facility in Camarillo, California. The company provides a total solution for hearing instrument manufacturers, which includes advanced silver-zinc battery technology and charger design support. The ZPower solution simplifies new product development and speeds time-to-market. For end users, ZPower batteries deliver unmatched performance, improve user experience and are better for the environment. ZPower is ISO13485:2016 and ISO9001:2008 certified, and its facility and devices registered with the FDA. For more information, visit http://www.zpowerbattery.com.