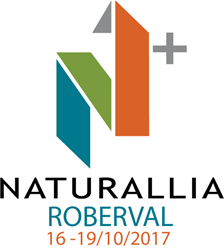 (PRWEB) September 11, 2017
Good Leads® as U.S. Head of Delegation last date to offer 'Early Bird' discounts is September 15th for Naturallia 2017 being held in Roberval, Quebec on October 16-19, 2017. The 5th Edition of this global B2B Business Speed Dating event is focused on Clean Energy, Forestry, Mining and related Advanced Technology firms.
Good Leads®, an outsourced business development and B2B lead generation services provider, is the Head of Delegation for the United States for the Naturallia 2017 event. This International Business Development Forum will be held in Roberval, Quebec on October 16-19, 2017. Naturallia 2017 is a unique and globally-recognized event and will offer small and medium size businesses from clean energy, advanced manufacturing, forestry and mining industry sectors, meetings in a "business speed dating" format.
"The last date for a "Passport" discount is September 15th" said Bob Good, CEO of Good Leads. "There is only one place where you can meet with more than 600 potential business partners from around the world in 3 days. Fifteen countries will be represented." Presented as the Fifth Edition, Naturallia 2017 is the event to attend for business leaders and entrepreneurs to develop their business internationally through strategic, commercial, financial, or technological partnerships. Good Leads has previously participated in previous year programs, the last located in Sudbury, ON.
"Over three days, this international business development event will allow business leaders to have up to 13 personalized and pre-scheduled, 30-minute, face-to-face meetings with partners of their choice. Naturallia 2017 is a springboard toward making new international partnerships, in addition to informal meetings in a professional and friendly environment," concluded Good.
About Good Leads:
Good Leads is a leading provider of outsourced business development services including closing sales, qualified lead generation and qualified voice-to-voice and face-to-face appointments. For almost 15 years, Good Leads has partnered with domestic and international institutions, from high-tech to governmental agencies, to develop and implement a business development strategy as part of their integrated marketing plan inclusive of trade missions and inward direct investment. http://www.GoodLeads.com http://www.naturallia2017.com 866 894-LEAD (5323)