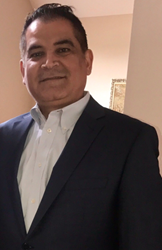 We are excited to welcome Michael as the new President of IAC Acoustics." said Joe Lupone, President and CEO of Sound Seal.
Agawam, Ma (PRWEB) September 11, 2017
IAC Acoustics, a division of Sound Seal, and a leading manufacturer of metal noise control products and solutions serving the industrial, commercial, architectural, and construction industries, is pleased to announce the appointment of Michael Shahed as President. In this key role, Mr. Shahed will oversee all aspects of the IAC business including Sales, Operations, Engineering, New Product Development and Finance.
Michael joins IAC Acoustics with a diverse and copious background in General Management, Sales, Operations and Engineering. He has a proven track record as a strategic leader who delivers results, offering oversight and contribution to all business disciplines within an organization.
With an MBA in Operations from Purdue University, along with a BS in Electrical Engineering, Mr. Shahed has the fundamental business skills and experience necessary to accelerate sales growth as well as continue to lead IAC down the path of innovation and excellence.
"We are excited to welcome Michael as the new President of IAC Acoustics." said Joe Lupone, President and CEO of Sound Seal. "He has a robust and impressive track record as a strong leader and key contributor in multiple high level positions. I am confident that Michael will hit the ground running and be a solid and well-suited addition to an already strong team."
About IAC Acoustics
IAC Acoustics, A division of Sound Seal, leads the market in metal noise control system products and solutions, including HVAC silencers, acoustic louvers, sound control architectural doors and windows, and sound proof rooms. For more information, please visit http://www.iacacoustics.com
About Sound Seal
Sound Seal is the leading manufacturer of acoustical noise control products offering the broadest product selection in the soundproofing industry. Sound Seal offers acoustical products and solutions for in-plant and exterior Industrial applications, Interior Finishes for Architectural applications and Floor Underlayment products. For more information, please visit http://www.soundseal.com