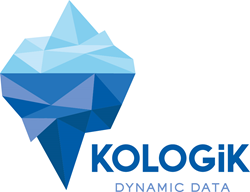 "By combining the best software components from each company, we are uniquely positioned to meet the needs of government agencies with a single, integrated platform," said Matt Teague, CEO, Kologik
Baton Rouge, La (PRWEB) September 14, 2017
Software developer Kologik announced this week its acquisition of Murphy Technologies of Mandeville, Louisiana. For more than 15 years, Murphy Technologies has supplied comprehensive public safety software applications to public safety agencies. Sean Murphy, Murphy Technologies Founder, will serve as Kologik's Vice President of Product Development and continue to lead his original team.
With this acquisition, Kologik will be better positioned to use its technology to serve agencies of all types and sizes with the most comprehensive solutions for 9-1-1, computer-aided dispatch, records management, field-based reporting, Electronic Arrest Processing, data sharing and CAD to CAD applications. Murphy's Clear CAD, Infoceptor Mobile Data, PRINTS RMS, IntelNet Incident Reporting and NIBRS integration products will also expand the Kologik Public Safety suite of products.
"The acquisition of Murphy Technologies will help strengthen Kologik's product offerings," said Matt Teague, CEO, Kologik. "By combining the best software components from each company, we are uniquely positioned to meet the needs of government agencies with a single, integrated platform. With our organizations' aims aligned closely on achieving outstanding customer satisfaction, the teams are a natural fit."
"We are excited to join forces with Kologik, a company that is committed to providing innovative software solutions for public safety agencies," said Murphy. "Murphy Technologies is focused on providing the best possible service and support for our customers, and this new joint venture will continue to deliver on this commitment. By combining Murphy's product suite and service with Kologik's resources, reputation, and public safety expertise, we will provide the very best solutions for our customers."