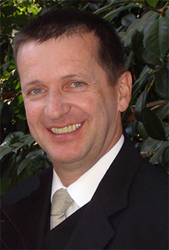 "Dolphin is proud to once again participate in SAP TechEd and support our customers' success stories and how their organizations leveraged Dolphin's data rentention and compliance solutions in their move to SAP HANA,"
Malvern, PA (PRWEB) September 25, 2017
Dolphin Enterprise Solutions Corporation (Dolphin), an SAP partner and provider of solutions in support of SAP® software, today announced that they will be onsite at SAP TechEd® sharing best practices and the latest case studies that demonstrate productive moves to the SAP HANA® platform. Dolphin customers Dr. Pepper Snapple Group and Nexeo will offer presentations at SAP TechEd sharing their approach in the move to SAP HANA, and specifically how they addressed data retention and compliance issues associated with the transition Dolphin CEO Dr. Werner Hopf and Chief Technology Officer Vishal Awasthi will also offer workshops at the event around Data and Document Management Strategies for Transitioning to SAP S/4HANA®.
"Dolphin is proud to once again participate in SAP TechEd and support our customers' success stories and how their organizations leveraged Dolphin's data rentention and compliance solutions in their move to SAP HANA," said Werner Hopf, Chief Executive Office, Dolphin. "This has been a big year for Dolphin celebrating both our customer's achievements as well as our own. In March, we announced a strategic partnership with Hanse Orga Group to form a global consultancy that allows us to serve the entire financial automation value chain. We are thrilled to better serve our customer's needs by offering a much broader scope of data and process solutions."
The SAP TechEd conference, taking place in Las Vegas from September 25-29, focuses on technology with an emphasis on collaboration and hands-on workshops, going beyond technical education. In addition to presenting at the conference, Dolphin will also be demonstrating their solutions at booth 710.
Attendees can hear from Dolphin customers and executives at the following sessions:

Nexeo's Multi-Phased Approach to Data Retention and Compliance
Wednesday, September 27 at 11:45 a.m.
When Nexeo was divested from its parent company, it needed to ensure that all of the transactional and master data it had inherited was secure and retained according to the terms of the separation agreement. To ensure compliance, the company took a multi-phased approach to information management and data retention. The company was able to meet its data retention and compliance goals and is now well positioned for the future.

Dr. Pepper Snapple Group Speeds Move to SAP HANA with Data Management
Thursday, September 28 at 6:45 p.m.
With a database of over 20 TB, Dr. Pepper knew that the size of its existing SAP system would present challenges to moving to SAP Business Suite powered by SAP HANA easily, let alone within a 72-hour time frame. Business users were also reluctant to archive any data that would would possibly not be easily accessible for audits or tax reporting. Hear how the company was able to use archiving to reduce the system footprint by more than 8 TB for a fast, problem-free transition to SAP HANA.

Fast Path to SAP HANA with Data and Document Management Strategies with Dr. Werner Hopf, Dolphin Chief Executive Officer and Vishal Awasthi, Dolphin Chief Technology Officer, Tuesday, September 26 at 1:30 p.m.
In this session, the Dolphin leadership team will present information on how to manage the information in SAP systems before, during and after the transition to SAP S/4HANA. They will discuss practical strategies to reduce the volume of data in existing systems now using data archiving and system decommissioning, to reduce cost and complexity of the future transition to this new in-memory platform.
A significant number of FORTUNE 100™ organizations that deploy SAP solutions partner with Dolphin to utilize its SAP-specific business process management and information lifecycle management solutions. Dolphin focuses exclusively on SAP systems and develops solutions that enable enterprises to get the most from their SAP technology while improving cash flow, lowering costs, and mitigating risk. To learn more, visit http://www.dolphin-corp.com.
About Dolphin
Dolphin leads the way in business performance improvement for companies running SAP solutions and is the one partner that manages both data and processes. From data and information lifecycle management to end-to-end solutions for procure-to-pay and order-to-cash processes based on SAP software, Dolphin delivers a competitive advantage that drives cost savings, optimizes cash flows and fosters a lower total cost of ownership. Leveraging SAP technology, Dolphin's data lifecycle and business process management solutions and add-on applications with SAP-certified integration have built-in flexibility and are designed to be tailored to each customer's specific business processes and IT environments. In 2017, Dolphin joined Hanse Orga Group, forming a global consultancy serving the entire financial automation value chain, providing robotic solutions for managing data and automating global cash flows and payments, covering accounts payable, accounts receivable and treasury processes. For more information, contact Dolphin at contact(at)dolphin-corp(dot)com or visit http://www.dolphin-corp.com.
# # #
SAP, TechEd, SAP HANA, SAP S/4HANA and other SAP products and services mentioned herein as well as their respective logos are trademarks or registered trademarks of SAP SE (or an SAP affiliate company) in Germany and other countries. See http://www.sap.com/corporate-en/legal/copyright/index.epx for additional trademark information and notices.
All other product and service names mentioned are the trademarks of their respective companies.