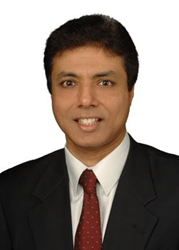 It's something how it's run -- an incredibly secure facility!
Lenexa, KS (PRWEB) September 13, 2017
Sean Khurana, President and Chief Operating Officer of Cavern Technologies, was recently invited to speak on the radio program Grill Nation with Jason Grill. Grill Nation is a weekly radio program that connects listeners to leading newsmakers, thought leaders, business icons, politicians, trendsetters, entertainers, entrepreneurs and innovators who are breaking through and pushing the envelope every day.
As a subject matter expert, Sean discussed the rise of the Data Center, the unique market surrounding Kansas City and Cavern's relationship with Mobank. "It's a pleasure to be doing business with a local bank who fits with our culture and our values," said Sean. "They have been a true partner of ours over many years."
In response to why Kansas City is a unique market, Sean spoke about Midwest values and culture paired with a strong technology focus. Mr. Khurana outlined the benefits of operating a data center in the Kansas City area including its geographic location and various incentives and financial savings related to power. When asked, Sean outlined three main areas that set Cavern apart from other Data Centers including:

Unique aspects of a subterranean site
Flexible space and design options
Multiple layers of security
"It's an impressive operation," said Matt Fitzpatrick, Senior VP of Mobank. "It's something how it's run -- an incredibly secure facility! Basically, Cavern is selling space, power and bandwidth to regional and national companies and managing all of the infrastructure."
For additional information, contact Annie Noland at 913-553-5977.