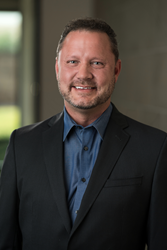 "Dr. Powell exemplifies what we want to do for all primary care physicians and that is protect their clinical independence while helping to relieve their day to day administrative burdens." - Thomas Ziesmann, CEO
Irving, Texas (PRWEB) September 12, 2017
Healthcare Associates of Texas announced today the creation of a new role, Executive Vice President of Clinical Operations, and Charles Powell, MD has proudly accepted the position. In this newly created role, Dr. Powell will support all providers, oversee clinical compliance and quality initiatives, continue to develop clinical protocols, and help guide the organization's mission of quality service.
"I realized that by guiding an organization as great as ours to clinical excellence that I will be able to touch many more lives than if I only practiced the direct care of medicine," says Dr. Charles Powell, Executive Vice President of Clinical Operations, on why he accepted this position. "I got into medicine to take care of people and this allowed me a rare opportunity to do so on a whole new level. In today's world, the practice of medicine as it relates to billing and the business of medicine can be confusing at best. My job is to make sure that I relieve these burdens from the providers of HCAT so they can focus on providing the absolute highest quality of care for our family of patients."
Dr. Powell completed both a Bachelor of Science and his Doctor of Medicine at Louisiana State University in Shreveport, Louisiana. He then went on to a Family Medicine Residency at Naval Hospital in Pensacola, Florida. He served as Director of Clinical Services at the Naval Ambulatory Care Clinic located in New Orleans and Staff Emergency Physician at the Saint Charles Parish Hospital. Dr. Powell spent 16 years in the military split between the army and the Navy where he served as a physician and in numerous leadership roles.
Dr. Powell is Board Certified in Family Medicine and is a member of the American Academy of Family Physicians. He will continue to practice as a Family Medicine physician part-time while fulfilling this new position. According to Dr. Powell, he just isn't willing to give up patient care full-time. While he loves seeing his practice grow and improve, his patients are his priority.
"HCAT chose Dr. Powell for the position because he represents the face of primary care medicine today. He is a superb clinician and also understands how difficult it is for clinicians to remain successful in what has become the business of medicine. Dr. Powell exemplifies what HCAT wants to do for all primary care physicians and that is protect their clinical independence while helping to relieve their day to day administrative burdens," says Thomas Ziesmann, Chief Executive Officer.
# # #
About Healthcare Associates of Texas
Healthcare Associates of Texas has been caring for families throughout the greater Dallas/Fort Worth area for more than a quarter of a century and their patients have become their family. As the populations within the areas they serve continue to grow, so too has their staff, resources and capabilities. With three locations in Irving, Coppell and McKinney to choose from and full on-site diagnostic and laboratory capabilities, Healthcare Associates of Texas provides high quality care in a convenient and cost-effective manner. For additional information, please visit the practice's website at HealthcareAssociates.com.